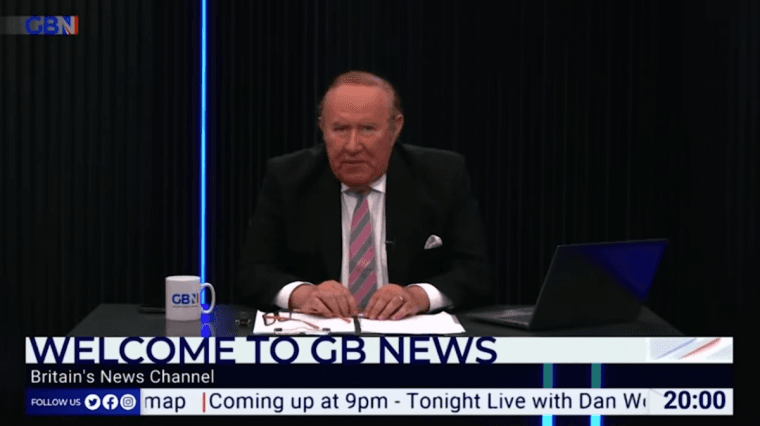 GB News, a new television channel, was launched this Sunday (13) in the UK. A channel, with a more independent and conservative editorial line.
But after pressure from leftist groups, such as the
Stop Funding Hate, several brands such as Ikea, Kopparberg, Octopus Energy, Nivea, Grolsch, Ovo Energy and the insurance company LV withdrew their ads from the TV channel that promises to combat the so-called culture of cancellation.
Swedish furniture giant Ikea said it "unintentionally" had advertised in GB News.
He added: "We are investigating how this could have happened to ensure that it doesn't happen again in the future, and in the meantime we have discontinued paid display advertising."
In its statement, cider company Kopparberg also said it did not know its ads were running on the channel and that they were suspended "pending further analysis of their content."
Octopus said it would only advertise in GB News if it proved to be "genuinely balanced".
The Open University also stopped advertising.
Responding to Ikea, veteran announcer Andrew Neil, who heads the channel, shared a story about the company's French arm being fined £1 million and its CEO handed a two-year suspended sentence after spying on employees for three years.
Neil wrote: "IKEA decided to boycott GB News because of our alleged principles and values. Here are the values ​​of IKEA – a French CEO who is a criminal with a two-year suspended prison sentence for spying on employees."
Piers Morgan, who was linked to GB News after his departure from Good Morning Britain, also responded to Ikea and said, "Shut up, you pathetic virtue-signaling idiots. Now I'm boycotting IKEA."
A Vodafone employee told the customer in live online chat that "the company was boycotting GB News because the new TV channel was" promising to fight the so-called cancellation culture.
In a Twitter response, a Vodafone spokesman apologized for the comment and insisted he had not boycotted GB News – but added: 'However, we would not choose to advertise on a new channel, preferring to wait to make a commercial evaluation of its quality and range.
But Vodafone's spokesperson told MailOnline that they 'have no intention of boycotting' and that it was a social media person who made a decision 'far beyond their competence.
He said GB News is regulated by the broadcast watchdog Ofcom.
'The political views in the UK are, and have always been, varied.
We always place our advertising in a wide variety of media that cover the political spectrum. That won't change. We firmly believe in freedom of expression, while standing firm against hateful and harmful content".
Last year, a social media intern at Co-op stated that the deal would no longer be advertised in Neil's Spectator magazine, which was not true.
Today, the Co-op decided to fight the left's calls for companies to suspend advertising on GB News, saying they would advertise wherever they want and defended the 'editorial independence' of the media.
This week, Neil was involved in a Twitter discussion with Octopus Energy head Greg Jackson, who pulled his ads this week saying he didn't advertise on platforms "whose primary purpose is the distribution of hate." In an extraordinary exchange, Neil threatened to cancel their company if they wanted to advertise with them again.
Mr. Neil told him: 'Take a look at our content. You will not find hate. Let me know if you want to advertise. And I'll let you know if we want your ads. Or if we organize a boycott of you'. He added: 'I resent even thinking that a channel I was president of would sell hate. You should know better'.
Mr Jackson responded by saying, 'We don't boycott – I wanted to watch the channel and I'm true to my word,' saying he watched Rishi Sunak's interview last night.
GB News was launched as a rival to news and current affairs offerings such as the BBC and Sky.
During its launch, Neil said the channel would not be "another echo chamber for the metropolitan mentality that already dominates much of the media."
However, the channel faced accusations that it will broadcast partisan news.
GB News has captured a number of high profile signings, including former Sky Sports presenter Kirsty Gallacher, former BBC presenter Simon McCoy and former ITV presenter Alastair Stewart.
In his opening monologue, former BBC political interviewer Neil said the channel "will" pierce the trappings of our elites in politics, business, media and academia and expose the growing promotion of the culture of cancellation by threat to freedom of expression and democracy that it is " .
GB News will be broadcast seven days a week in the UK and Ireland.
GB News is on Freeview channel 236 and Freesat on 216. On Sky it's on channel 515 and on Virgin Media it's on channel 626.
About Post Author