Boris Johnson married Carrie Symonds in a secret ceremony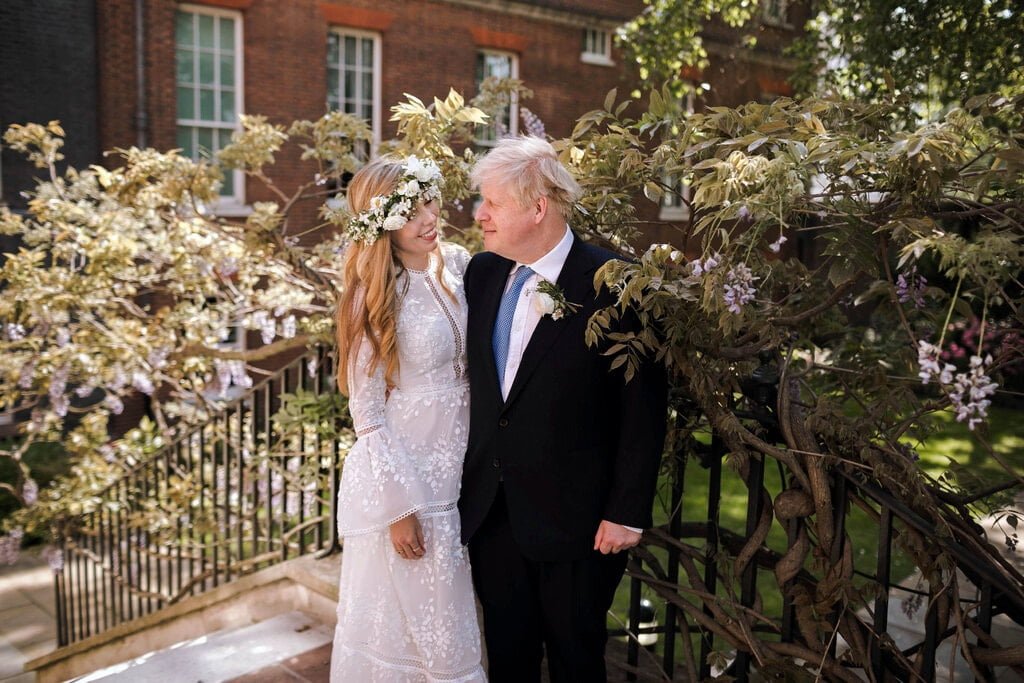 "The Prime Minister and Carrie Symonds were married in a small ceremony at Westminster Abbey yesterday afternoon," said a British government spokesman on Sunday (05/30). The occasion, he said, will be celebrated by the couple, with family and friends, "next summer".
The 56-year-old prime minister and the 33-year-old former head of communications for his Conservative Party have been engaged since the end of 2019. Their son, Wilfred, was born in April 2020. According to the daily The Sun, the wedding of Johnson and Symonds was celebrated by the same priest who baptized Wilfred. The boy was also at the wedding ceremony.
The couple had sent cards to those closest to them just six days before the date of the ceremony, which was Saturday, July 30, 2022.
This Saturday's guest list was just 30, and even the employees at 10 Downing Street didn't know the wedding was going to happen.
Johnson, has four children from his second marriage to Marina Wheeler. The two split in September 2018, after 25 years of marriage. Shortly thereafter, Johnson's relationship with Symonds was confirmed.
Symonds, 33, had a successful political career, working as part of the campaign team that helped re-elect Johnson as Mayor of London in 2012.
When she was 29, she became the Conservative Party's youngest director of communications. Analysts say her performance was crucial to fixing Johnson's famous disheveled personality during the campaign.
The nuptials take place after a politically eventful week for Johnson, who on Wednesday was accused by former aide Dominic Cummings of obstructing the Government's response to the covid-19 pandemic, saying he was "unsuitable for the task".
On Friday, an investigation by an ethics committee revealed that the prime minister had acted "recklessly" by renovating his apartment in Downing Street, without saying where the money had come from but clearing him of wrongdoing.
Johnson is only the second prime minister of the United Kingdom to marry in office. The first was British Prime Minister Robert Jenkinson, who married in 1822.
About Post Author