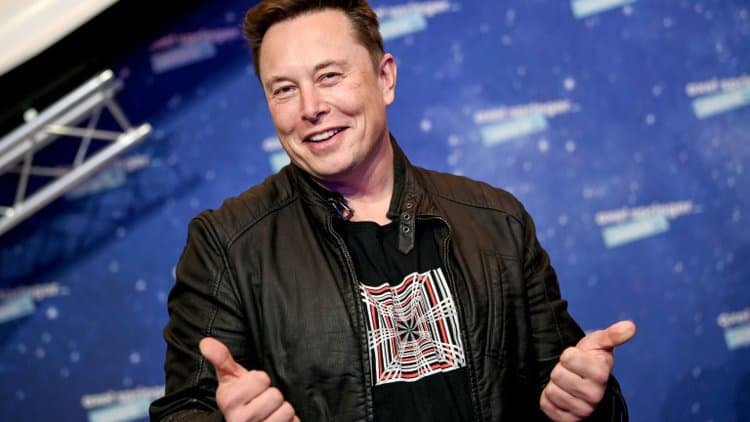 Elon Musk, president of Tesla and Tesla Space, participated in the American comedy program Saturday Night Live on Saturday night (8) and brought to the station one of the largest audiences of the classic program. He said that cryptocurrency will still "take over the world". The billionaire also revealed that he has Asperger's syndrome. In his opening monologue to the program, the billionaire boasted that he was the first person with this syndrome to be invited to SNL. "Or at least the first to admit it," he said.
I know I said or posted strange things, but this is how my brain works. For anyone I offended, I just want to say: I've reinvented electric cars and I'm sending people to Mars on a rocket, "he said." Did you think I'd be a normal, relaxed guy? "Musk received a lot of criticism for some of his comments as his public mockery to the SEC (Securities and Exchange Commission of the United States) and for insulting a diver who rescued a group of children trapped in a cave in Thailand.
But on SNL, Musk made jokes about himself: his tweets, his son's unusual name … And, of course, as a big promoter of cryptocurrencies, he praised dogecoin. Pressed to say exactly what that cryptocurrency was, the billionaire described it as "an unstoppable vehicle that will take over the world". Then add that it really is noise.
The jokes about Dogecoin started right at the beginning of the program, which may have helped in the sudden fall during the night. In the billionaire's initial monologue, Elon Musk's mother, model Maye Musk, said she would not like to receive the digital currency as a Mother's Day gift.
While some investors expected to see the Dogecoin cryptocurrency grow thanks to SNL's global audience, the asset took a historic dip.
During Sunday morning, the digital currency had devalued about 2% according to the CoinGecko platform. Bitcoin Cash also started the day with a drop of approximately 3.90%.
The movement caused by the appearance of Elon Musk on SNL also created problems for the Robinhood platform. Popular in the United States, the trading app had problems during Saturday Night Live, possibly because of the intense movement of investors.
About Post Author