Eight People Are Trampled To Death During Rapper Travis Scott's Concert In The United States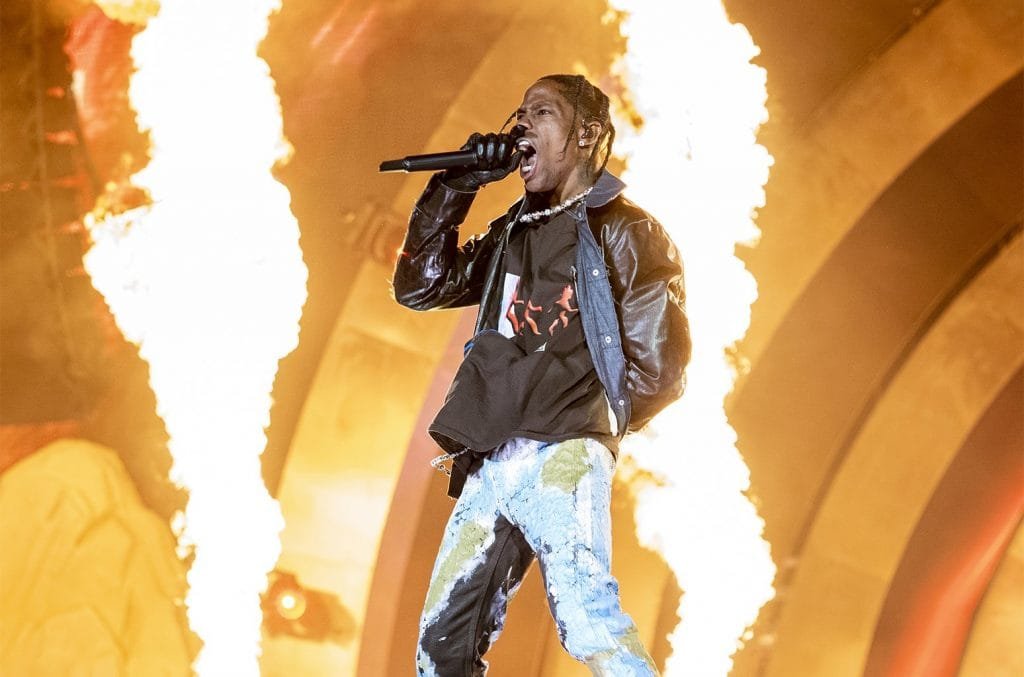 Eight people were trampled to death during a performance by rapper Travis Scott at the Astroworld festival, which took place in Houston, Texas (USA), last Friday (5).
According to police, the riot began after the audience tried to approach the concert area, causing an uproar.
Dozens of people were injured and taken to hospitals in the area. The festival, organized by the artist, which would take place over the weekend, was cancelled.
Houston fire chief Samuel Peña told a press conference that the crowd's compression toward the stage occurred while rapper Travis Scott was performing.
"The crowd started to press towards the stage, and that caused some panic, and started to cause some injuries," said the fire chief. "People started falling, becoming unconscious, and that created more panic."
At least 17 people were transported to the hospital, including 11 who were in cardiac arrest, Peña said. Many people were also assisted at the NRG Park site, where a field hospital was installed.
Officials installed a reunification center in a hotel for family members who had not been able to contact family members attending the festival.
Astroworld is a two-day music festival organized by Travis Scott that was scheduled to take place Friday and today in Houston.
The event was sold out, according to the Astroworld website.
Event promoters had arranged for medical units to attend the festival, however, but they were "quickly overwhelmed," Peña said.
Police have revealed that the criminal investigation into the deaths also involves narcotics detectives, following reports that someone in the public was "injecting other people with drugs".
Although some of the victims were crushed by the crowd — some 50,000 tickets had been sold, but the space has capacity for more than twice as many — authorities are investigating several reports of drug use. A security guard reported feeling a sting before collapsing and being treated with a dose of naxolone, which is given in cases of opioid overdose, said police chief Troy Finner.
Travis Scott turned to social media to lament the tragedy: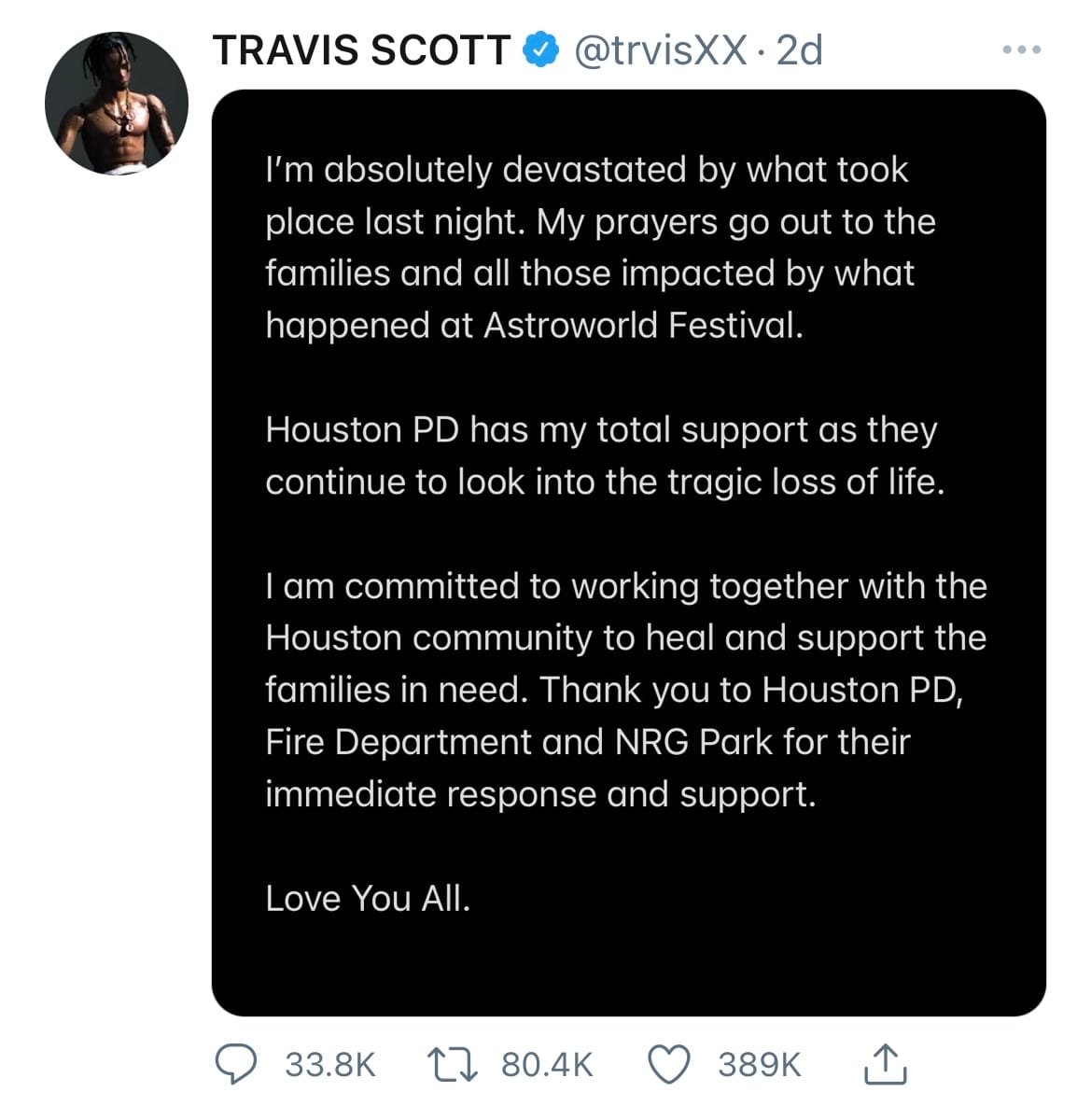 "I am devastated. My prayers go out to the victims' families and everyone who has been impacted by what happened on Astroworld. The Houston police, who are investigating the tragic deaths, have my full support," says the singer in a Twitter post.
"I am committed to working with the Houston community to support families in need. I love you", he completes.
About Post Author