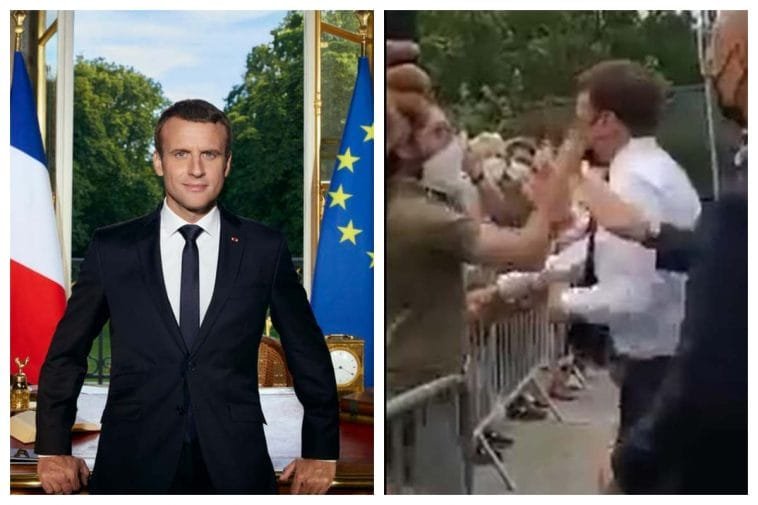 The  head of state was attacked by the unidentified assailant while traveling on Tuesday afternoon in Tain-l'Hermitage.
The President was attacked on Tuesday (8) when was visiting the city of Drôme, in southeastern France, to talk with traders and students about the future of business with life returning to normal after the pandemic.
 He was surprised by a man in a crowd of onlookers while walking around town, according to a Twitter video.
Macron reached out to shake a man in a green T-shirt, glasses, and a face mask.
The man could be heard shouting "A Bas La Macronie" and then slapped Macron in the face. As he slapped the leader, it was also possible to hear him shout "Montjoie Saint Denis", a battle cry of the French Army, from when the country was still a monarchy.
Macron's security party quickly intervened to pull the man to the ground and shoo Macron away.
Two people were arrested in connection with the incident.
The aggressor's identity and the motives for the action are uncertain.
The presidential administration said there was an attempt to attack Macron but declined further comment.
About Post Author