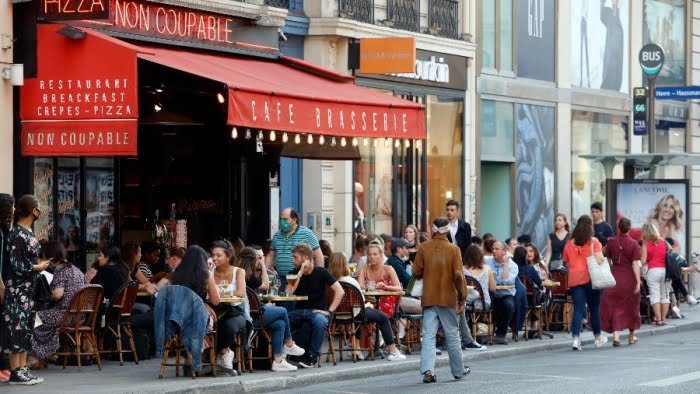 From Wednesday (19) the French will have the freedom to eat or have a wine in the outside area of ​​a restaurant, visit, go to the cinema, theater or museum. There will be a limit of six people per table and capacity reduced to 50%. A relief after more than six months of tough measures to contain the spread of Covid-19.
With more than 108,000 deaths, France is one of the European countries most affected by the coronavirus, but the health situation has improved after the advance of vaccination. 31% of the French have already been immunized with at least one dose, and 14% are already fully vaccinated.
The government spokesman, Gabriel Attal, was optimistic about the return to "an increasingly normal life".
He called for people to remain vigilant in the face of coronavirus variants.
The country's president, Emmanuel Macron, was one of the first to sit on the terrace of a cafe, near the Elysee Palace, where he was seen chatting with other customers and with the Prime Minister, Jean Castex, who later attended to a cinema session in a movie theater. Both politicians offered an image of optimism.
On Twitter, the French leader called on the population to "rediscover the things that make up the art of living". French people spend more time eating or drinking than citizens of any other developed country, according to the OECD, the club of rich countries, and eating out is seen as part of the social fabric.
Disneyland in Paris will reopen on June 17, the company announced on Monday (17). The park has been closed for almost seven months since last October 30.
"The reopening will be done with exhaustive health and safety measures," points out Disney in a note. Hotels that make up the complex are also expected to reopen in the same week.
About Post Author