Justice For Johnny Depp Supporters Demand Amber Heard Be Fired From Aquaman 2
In July 2020, Heard gave an interview to The Sun of UK and said he suffered from domestic violence.
Johnny Depp's security chief Sean Bett defended him and said Amber Heard physically abused the Hollywood star during their stormy marriage, presenting his testimony in support of the actor's lawsuit against the British tabloid, which accuses him of assaulting his ex. woman, and calling him a "wife beater."
"On many occasions, I witnessed how he yelled at Mr. Depp. He also told me on several occasions that Mrs. Heard had physically abused him," he stated.
Bett, also a former Los Angeles cop who worked for Depp for a decade, noted that he regularly needed to pull the Pirates of the Caribbean star out of bad situations when Heard was in an abusive mood.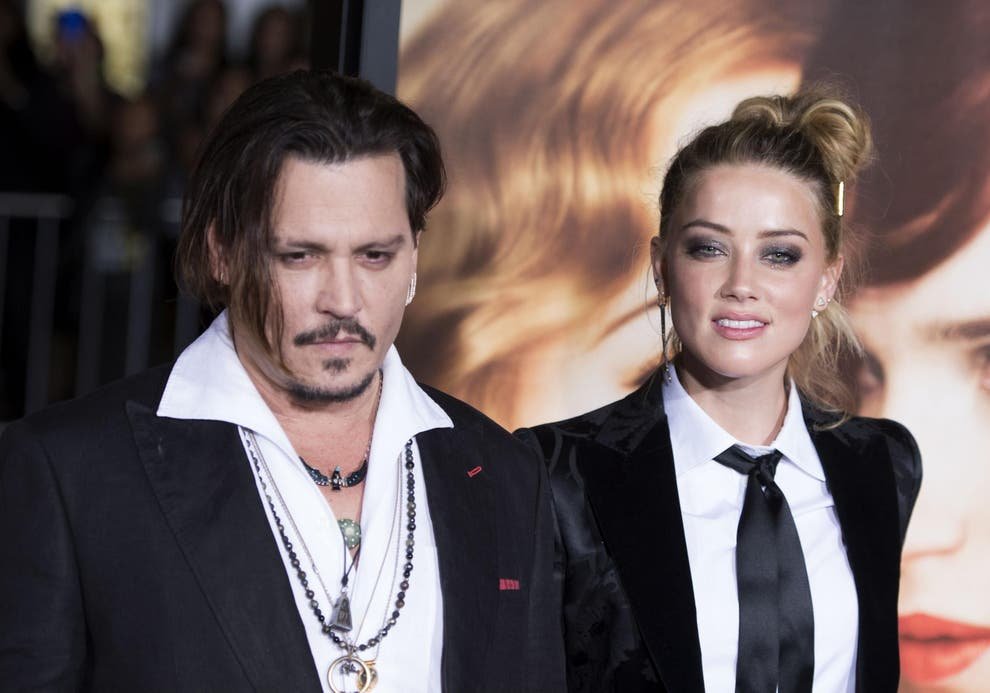 "Mrs. Heard used to behave like that when she drank. I learned to recognize the signs to get out of the situation before it got worse," he said.
Judge Andrew Nicol apparently believed Heard's allegations that she was abused, and even held hostage during filming of Pirates of the Caribbean in Australia, were accurate, though Depp's lawyer – and the actor himself – vehemently denies the allegations since the beginning.
Johnny Depp's lawyers also accused the actress of a "calculated and manipulative lie".
Even Depp's ex-girlfriends, Vanessa Paradis and Winona Rider, came to her defense and released statements defending him and said they couldn't reconcile Heard's allegations of violence with the kind, loving man they met.
Even so, the Jack Sparrow actor was recently denied the right to appeal the loss of the UK libel suit. There is, however, still a chance that the former couple's $50 million civil suit in the United States will be rejected, mainly because there are reports that Heard is being investigated by the Los Angeles Police Department (LAPD) for perjury. and may even face prison time.
As a result of the ongoing controversy and allegations of domestic abuse, Depp's acting career in Hollywood is in decline.
Johnny Depp was expected to return as Gellert Grindelwald in Fantastic Beasts 3.
Due to the charges against him, Warner Bros. asked him to resign from the role.
Depp also lost his other best-known role as Captain Jack Sparrow in Disney's Pirates of the Caribbean franchise.
Margot Robbie is expected to take the lead role in Pirates of the Caribbean 6, while Mads Mikkelsen (Rogue One: A Star Wars Story) will take on the role of Fantastic Beasts 3.
On the other hand, Amber Heard began filming Aquaman 2, leaving Deep's fans shocked and outraged.
Unsurprisingly, Depp's fans almost immediately jumped to his defense on social media, with many apparently shocked that the same studio that fired Johnny Depp continued to employ his ex-wife Amber Heard. Remember these are all movie fan opinions and any allegations against Heard have not been proven in a court of law at this time.
A user known as Vincent LaGuardia Gambini shared his thoughts on the situation, writing:
  Eilidh McLeod posted his thoughts on the inequality involved in the ongoing situation between Depp and Heard:
Just a quick reminder that Amber Heard has admitted to abusing Johnny Depp, but she still has her job while he's blacklisted. Do not support this movie. #FireAmberHeard
A tweet by user Ellie Schuster says:
Why don't people listen and don't do the right thing? Perhaps because it never happened to them, they turn a blind eye to the abuse Johnny Depp suffered at the hands of Amber Heard. Doesn't he count as a victim of DV, lies and elaborate fraud?
#JusticeForJohnnyDepp
There are hundreds of other Tweets featuring the hashtags #JusticeForJohnnyDepp and #FireAmberHeard on Twitter right now.
Remember, once again, opinions shared on social media don't necessarily reflect what's going on in Depp and Heard's lawsuits.
About Post Author