Label MW3.biz launch web news Portal and Digital Magazines
Following the worldwide trend that everything is digital now! This is the inspiration of the MW3.biz directors Will Lisil from England, and Carlos Maia from Brazil, for innovation and socio constructive action trough Magazines and Web News portals.
The globalization is the main reason of this shift of reality, from real to virtual. Now we have to adapt for what is coming from here. The media environment made a huge change and it's something most of the world population is not feeling as it happens.
The MW3.biz International Business Ltd is an intercontinental media producer company that operates remotely – trough it's own virtual business network – many different projects in the media, press, music, events and TV production industry.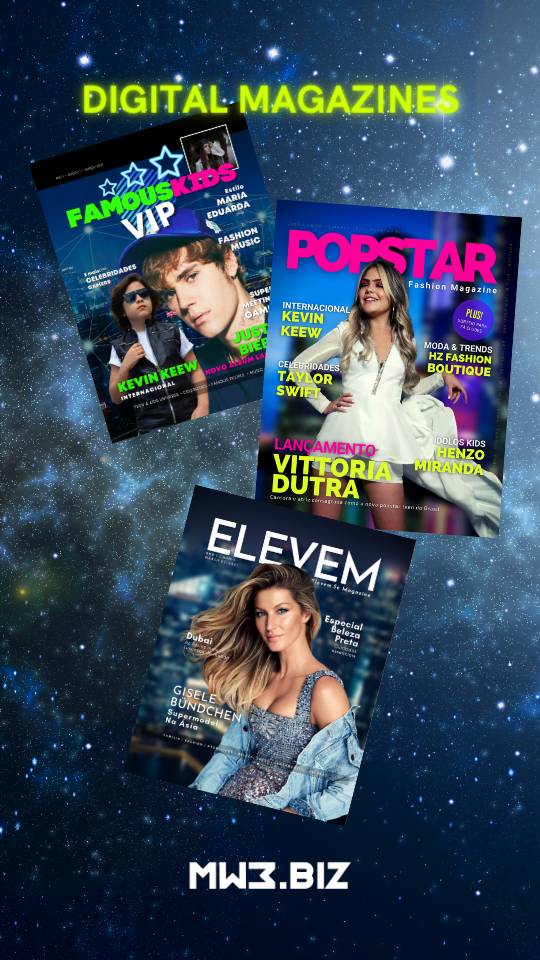 Now the owners decided for delivering magazines and news for free.
Exactly, we don't have to pay for magazines anymore. We just need to visit the MW3.biz Publishing and read the digital version on our mobile phone, or buying the printed version at Amazon.com.
This is a scheme for distribution of digital content in Portuguese language for more than 7 countries in 3 different continents, totalizing 270 million native speakers.
That's massive! I'm sure Portuguese speakers now will thank MW3.biz Publishing for the gift.
Currently, the biggest Portuguese speaker country in the world is Brazil, with a population of about 211 million.
"I'm sure Brazilians are celebrating the MW3.biz collaboration, with free distribution of quality content in the virtual world. Also the Brazilian artistic and music industry is booming, so a huge opportunity is knocking all artist's doors." Says the producer Carlos Maia.
Influencers, Models, Actors and Music Industry
The MW3.biz Production is opening the doors for everyone, they are now giving free access to their newest project: MW3.biz Casting Network. There are limited places at the moment and it's a challenge as a game.
The ones who gets inside will need to show their talent, more they post, more chances to be picked by one of the directors and have articles published all over the virtual world on digital magazines and web news portals.
This is a great chance, specially for micro influencers, to show up for what they came for. The MW3.biz Production directors doesn't select new faces based on amount of followers, it's by level of artistic talent.
It's basically a social network that is mixing the artist's and influencer's world. The real dimension with the virtual, in a fusion, and it's also a talent contest as the director Will Lisil said.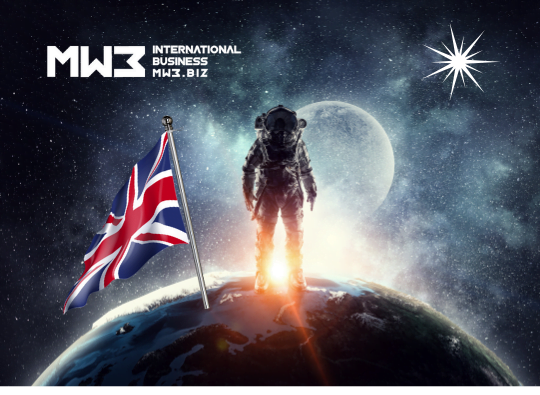 "The Virtual Reality is the perfect ambience to create a system where the artists of all dimensions will together create opportunities for themselves. This is not only a community or social network, it's a machine of promotion and everyone has the same chances to be seeing, get picked and achieve the top. Obviously, the ones who dedicate themselves more, will get to the top in the first position."
They will all start at the same level, it's like an artist's hall, with musicians, models, bands, influencers, bloggers, and many different types of characters who are normally in need of promotion for their work but don't have a budget, so it's like a more democratic British Got Talent, but in the virtual world, for many countries at once.
The Process to be promoted and get famous
Then producers and directors will be checking the artist's content and picking the ones who stay in evidence. Bringing them to the top, one level at a time.
"It has different ways to be promoted in our magazines and web news portals, this is also a very helpful way to cut the levels and jump straight away to the top.
Could be for influencers, musicians or any artist, to be picked and have the chance to promote their work; for new releases, music videos, and make the world to know who they are. Who doesn't want a chance like that?", says Will Lisil.
And more, there are some phases that the directors will do a surprise selection, pick one artist for an international production, that could be music, photoshoot, experience, feat, etc.
This is a complete game changing as now it's not too difficult to play and achieve the top too. Small or big profiles, doesn't matter, you could be THE ONE!
The logic is simple: Who stay in evidence more times, will be recognized as profissional artist faster.
Your friends are going, will you loose this chance?
Check it out! Click here.

About Post Author