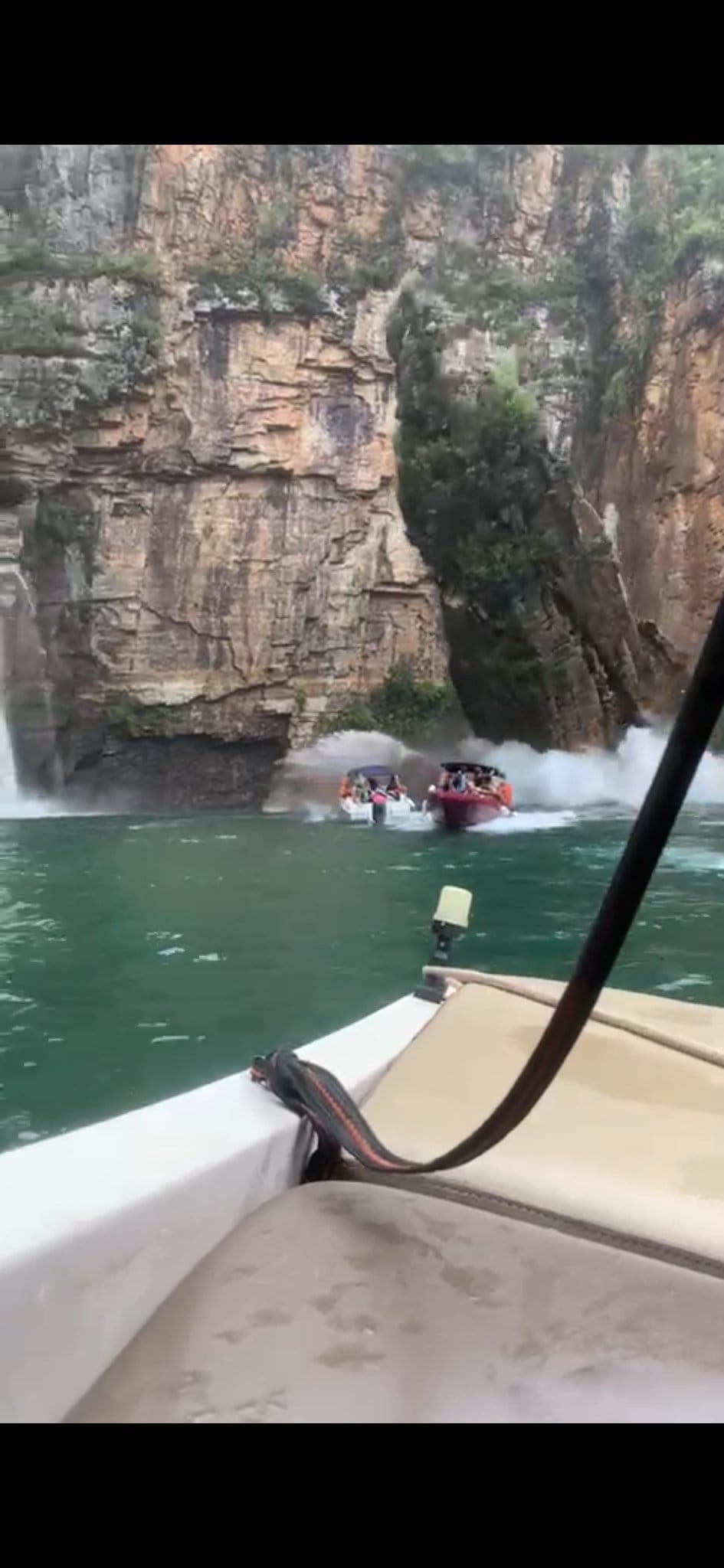 A real tragedy has just happened in Brazil, in Escarpas do Lago, in the city of Capitólio, in Minas Gerais.
A stone wall collapsed and fell on 3 tourist boats.

Lieutenant Pedro Aihara, of the Minas firefighters, confirmed one death in an interview with CNN Brasil.  Between 15 and 20 people "were affected", according to him.  From 70 to 100 people were in the place, which is isolated and closed.  The Navy informed that it will open an inquiry to "find out causes, circumstances of the accident/fact that occurred"
 According to Aihara, at least one speedboat was directly hit by the collapsed rock.  In addition to the expertise in the region, an assessment will be carried out on site to determine whether there are risks of new breakouts.
"The normal thing is that rocks detachment, due to their characteristics, but that they are smaller. And usually when we have these planar landslides, in which the rock comes out in a compact block, the way of falling is usually not forward," he said the lieutenant in an interview. "Usually it falls in the same position. This time the structure fell like a domino and what hit people was the top, in a perpendicular trajectory."
About Post Author