Poland Denounces The Massive Advance Of Belarusian Migrants Towards The Common Border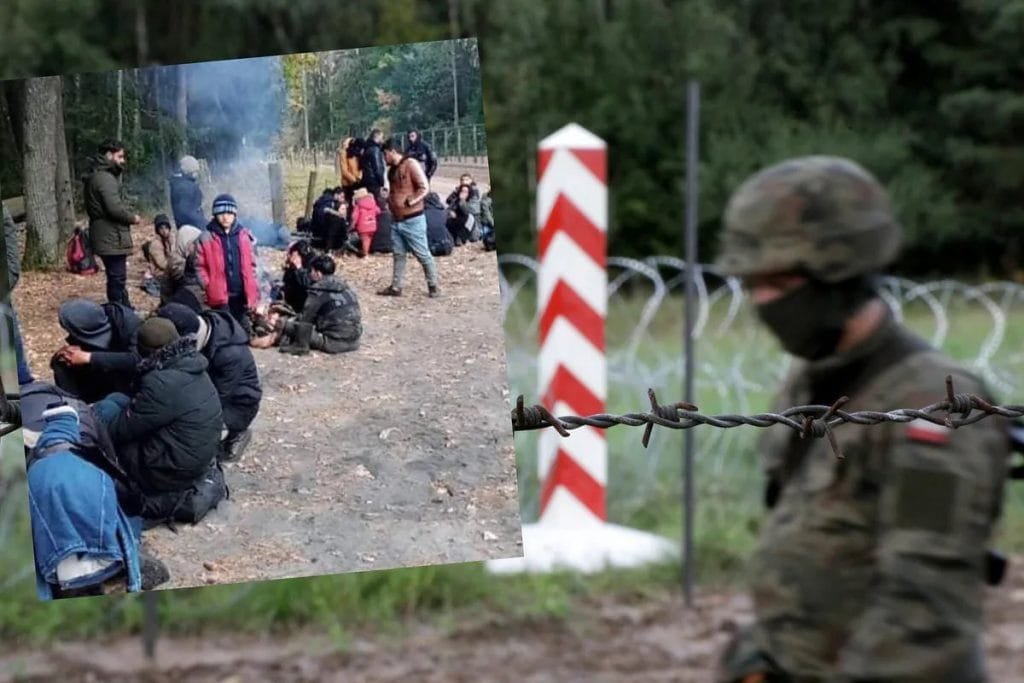 The Government of Poland denounced the advance of hundreds of immigrants into Belarusian territory and accused the Government of Alexander Lukashenko of orchestrating this massive movement, which would have no precedent since the beginning of the avalanche in the region.
Warsaw reports that migrants were transported to the border in buses chartered by Minsk.
In addition, reports related to the opposition in Belarus, including that of the Nexta media, this Monday posted on social networks images of a large group of migrants advancing along a road and allegedly under surveillance by security forces.
"Belarus regime escalates border crisis," denounced former presidential candidate Svetlana Tijanovskaya, who accused Lukashenko of "pushing" these people to the Polish border and made him "totally responsible" for what she called a "Hybrid war."

Tijanovskaya, who left Belarus after the controversial 2020 elections, called for a "strong response" to these challenges, with an express allusion to the UN Security Council urging him to discuss a crisis that began in late May , when Lukashenko warned that he would not prevent the passage of migrants to EU countries in retaliation for sanctions.
Warsaw called Monday's images "very worrying", according to Polish government spokesman
"They will try to enter Poland en masse," he warned on his Twitter account, where he also said that "the biggest attempt to enter Poland so far has just begun."
"Tough border defense is our priority. We are already increasing the number of border guards, police and soldiers," said Mariusz Kamiński, Minister of Interior.
Zaryn assured that these immigrants, "mostly young", move forward with the connivance of the Belarusian forces, which would be guiding the group. In this regard, he stressed that it is "another example of the hostile activity of the (Lukashenko) regime against Poland".
Polish authorities estimate more than 30,000 attempts to cross the border illegally since the beginning of the year, according to the PAP news agency. The Polish government has reinforced surveillance in the area, for which it decreed in early September a state of emergency in the regions adjacent to Belarus.
About Post Author