Portuguese Army Elite Trafficked Diamonds, Gold And Drugs On UN Missions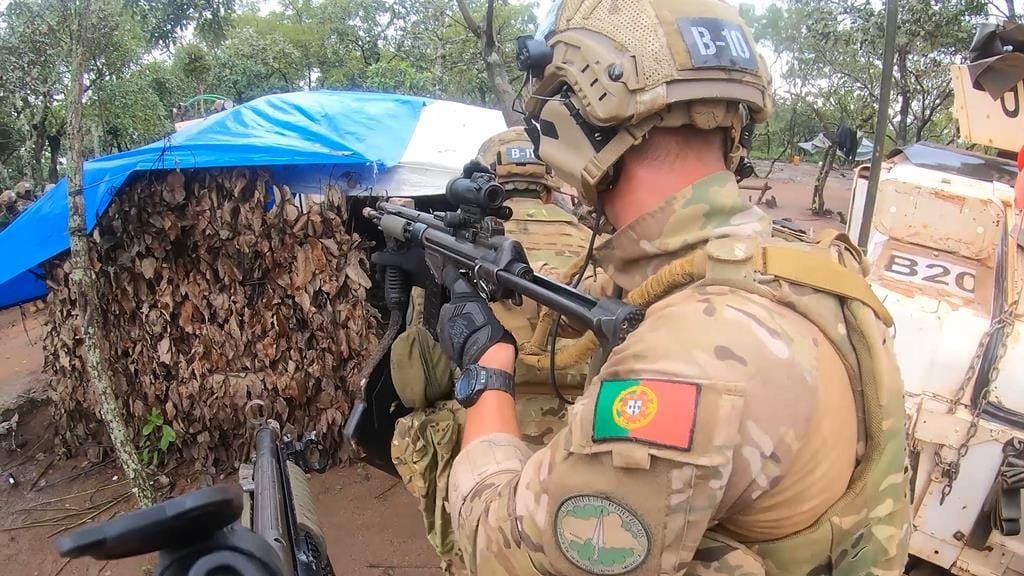 This morning the Judiciary Police has the biggest operation of the year underway, with more than 200 inspectors in more than 100 searches from North to South, in what will be a new scandal for the Armed Forces after the Tancos case.
The PJ has arrest warrants for commands and former commands, the elite of the Army, under suspicion of having set up a criminal association around the Portuguese missions, under the UN, in the Central African Republic (RCA).
At issue, TVI knows, trafficking in diamonds, gold and drugs, which they transport from that country at war to Europe aboard military aircraft whose cargo is not inspected.
Then there is an elaborate money laundering scheme, including through the purchase of bitcoins, a virtual currency traded on the Internet without the control of the financial authorities.
There are more than 10 detainees, in an investigation by the National Unit for Combating Corruption of the PJ, accompanied by Judge Carlos Alexandre. For the rest, it is this magistrate who presides, with other judges, over several searches. The investigation goes through, for example, the regiment of Commandos, in the barracks of Carregaira – base of the main suspects of a scheme that has lasted for many years. There are commandos involved, and ex-commands, who have gone through military missions in the RCA. Of the latter, TVI knows, some are currently police officers: PSP agents and the GNR military.
The GNR confirmed in a statement that the detained military is a provisional guard in training at the 44th Guards Training Course in Portalegre.
The PJ's large-scale mega-operation is in progress from North to South of the country. There are searches in Lisbon, Porto, Portalegre, Vila Real, Bragança and in various places in the Center area.
Banking institutions are also being searched, as there are clear signs of the suspected military's wealth. That's thousands of euros in profit, but the amounts involved are not yet known.
About Post Author