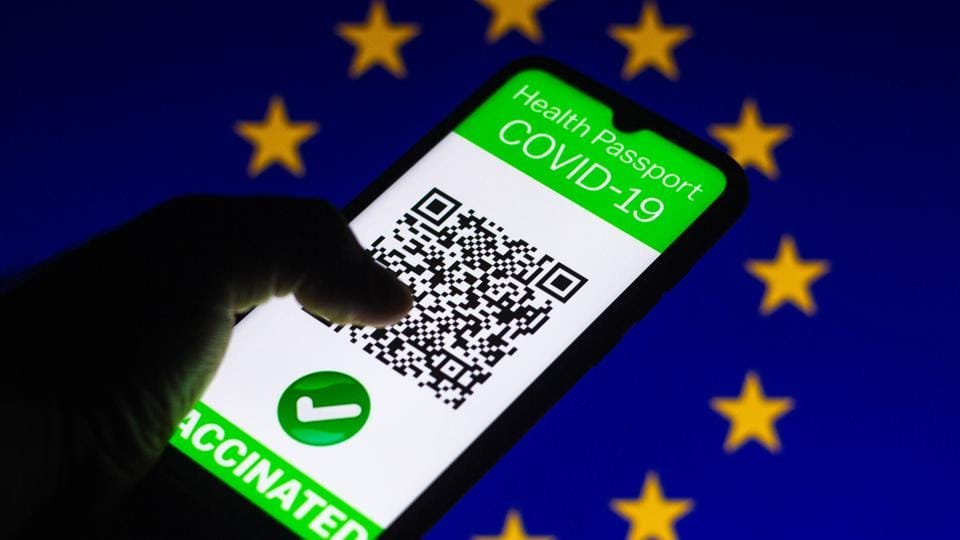 The new digital certificate goes into effect from July 1st but has already started to be delivered in several countries of the European Union.
The Digital Certificate Regulation for COVID -19 was signed this Monday (14) in Brussels.
The ceremony was attended by the President of the European Parliament, David Sassoli, the President of the European Commission, Ursula Von Der Leyen, and the Portuguese Prime Minister, António Costa.
According to Costa, "one more step in the attempt to make travel more flexible and easier between Member States".
The regulation in question was approved last week by the European Parliament and was considered one of the main priorities of the Presidency of the Council of the European Union, which ends at the end of June.
The digital certificate is not mandatory for anyone wishing to travel, nor is it considered a "travel document", but it can facilitate travel for Europeans.
According to the President of the European Parliament, this new document will serve to certify that its holder fulfills one of the following three requirements to travel without restrictions: either he has already been vaccinated, or recovered from an infection or tested negative for Covid-19. It can be requested by anyone in one of these three situations and avoids any quarantines.
Thus, the regulation provides that fully vaccinated, recovered or negatively tested citizens are exempt from restrictions.
As for the negative tests that allow you to travel, there are some rules: PCR tests must be carried out up to 72 hours before travelling and rapid antigen tests up to 48 hours before.
At a time when Europe is trying to streamline travel during the summer months but the vaccination process is still ongoing, variants continue to circulate and worry European leaders.
Therefore, the regulation signed this Monday provides for a "brake clause" that allows all Member States to apply temporary restrictive measures to movement, if the epidemiological situation worsens.
The COVID Digital Certificate will be available in two versions, digital and paper, and will be free to access. It is available in a national language and in English and is valid in all European Union and Schengen countries.
All EU citizens and their families, as well as third country nationals who remain or reside in a Member State and have the right to travel to other Member States will be entitled to receive them free of charge, explains the European Commission.
Countries must provide citizens with "digital solutions" for issuing certificates and, accordingly, the European Commission will provide software and mobile applications.
Certificates will have a QR code with the necessary data and a digital signature that verifies the authenticity of the document.
Vaccination tests in this certificate accept all inoculations that have been authorized nationally or by the World Health Organization.
Each Member State can decide whether to accept travelers with only one dose of the vaccine – even when their inoculation is a multidose – and still validate only PCR tests or also include rapid tests.
Although the certificate does not come into force until the 1st of July, Member States will be able to start issuing and using them now. They do, however, have a six-week trial and phase-in period.
There are nine countries that are already issuing certificates and some are also verifying them, for example at airports. In the front group are Spain, Croatia and Greece.
We've checked out some Twitters on the subject, and we can see the divided opinions.
"If someone who has been vaccinated can contract Covid (with a reduced probability of having a serious illness) and can transmit the virus to others, what is the use of the digital certificate that certifies that we were vaccinated? Why is being vaccinated a "safety certificate "for other countries"? tweeted karen
"We can finally travel in peace" Ian Van
"They take away our freedom and then play to give it back, but just a little bit" Nathan
About Post Author