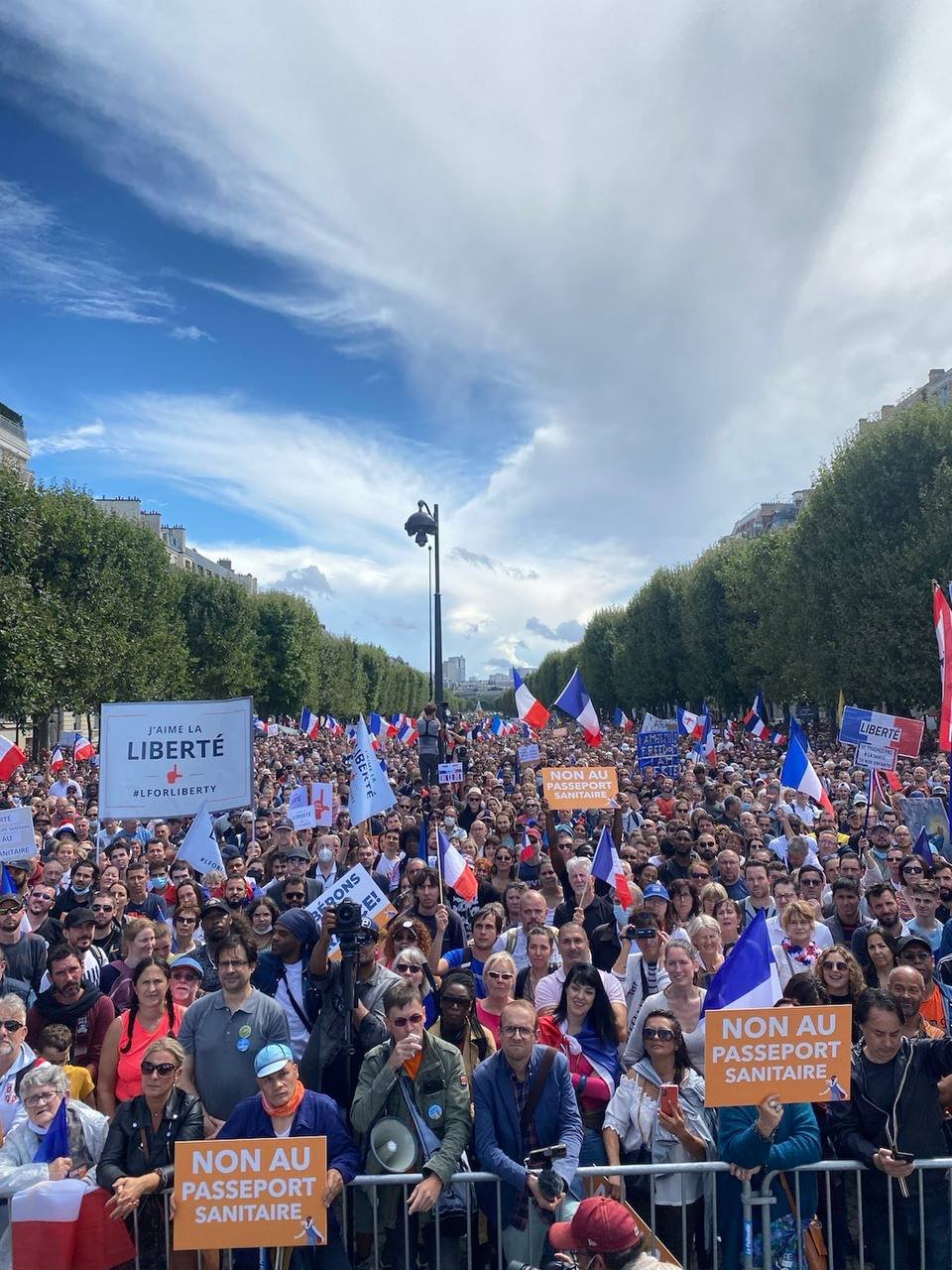 Thousands of people took to the streets to demonstrate against the mandatory COVID vaccine passport.
This weekend, demonstrations took place in France, Spain, Italy, United States, Canada.
Protesters accused the government of underestimating the numbers and downplaying support.
Protesters oppose the government's decision to make the Sanitaire pass mandatory for restaurants, bars, cinemas, theaters, and most public buildings except shops.
They accuse the government of infringing on their civil and personal liberties. Some are also opposed to vaccinating children;
France has been vaccinating 12 to 17-year-olds since May.
To obtain a health pass, individuals must be fully vaccinated, have a recent negative Covid-19 test, or have had coronavirus in the past.
About Post Author