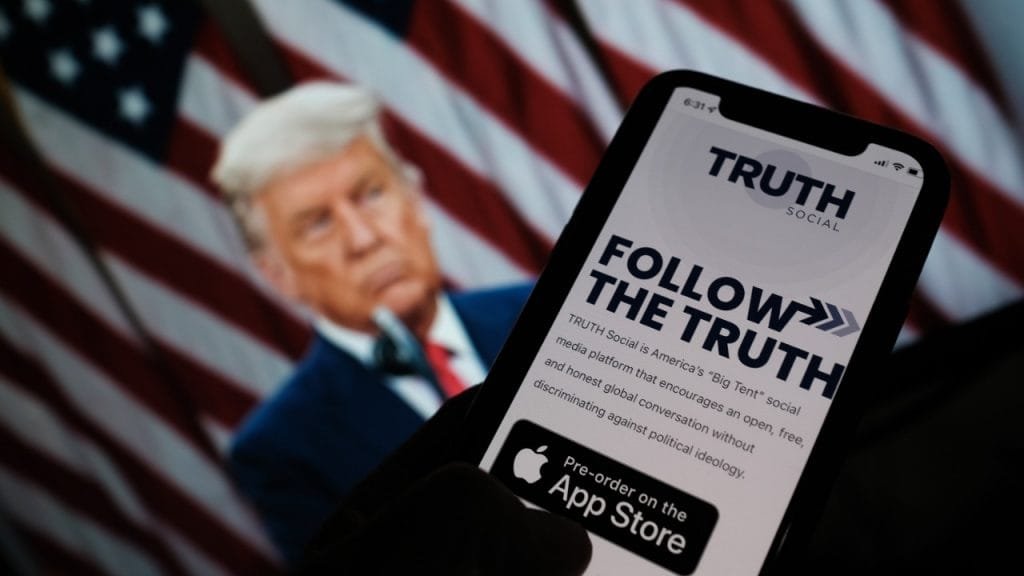 President Donald Trump announced on Wednesday that he is launching "TRUTH Social", a free speech social media platform, in early 2022.
TRUTH Social will be the first company under the Trump Media & Technology Group ("TMTG"), which merged with Digital World Acquisition Corp. to become a publicly-traded company with a potential valuation of up to $1.7 billion, a press release from TMTG states Wednesday. President Trump is the president of TMTG.
TRUTH Social will be a place where Americans can go to freely express their thoughts, without fear of leftist censorship. The app is available on Apple's App Store for ordering. Future users can sign up for updates at www.truthsocial.com.
The beta release will begin by invitation only in November, however, a national release is planned for March 2022.
Describing his decision to create the new social media platform, President Trump explained:
"I created TRUTH Social and TMTG to face Big Tech's tyranny. We live in a world where the Taliban has a big Twitter presence, but their favourite American president has been silenced. "
"This is unacceptable," he added. "I'm excited to submit my first TRUTH about TRUE Social very soon."
"TMTG was founded with a mission to give everyone a voice. I'm excited to soon start sharing my thoughts on TRUTH Social and fighting Big Tech. Everyone asks me why no one faces Big Tech? Well, we'll be back soon! " the 45th president concluded.
In addition to the app, which is expected to launch next month, with a national launch early next year, the company says it is planning a video-on-demand service called TMTG+, which will feature entertainment programming, news and podcasts.
DWA said it has raised about $293 million (£212 million) in cash, which it will use to expand TMTG's ventures.
Trump's highly anticipated move to launch a social media platform comes after several months suggesting he might create a competitor for Big Tech platforms or Fake News media outlets.
And finally, he made his move.
About Post Author