Victoria's Secret Swaps "Angels" For Social Activists, Megan Rapinoe Is One Of The Names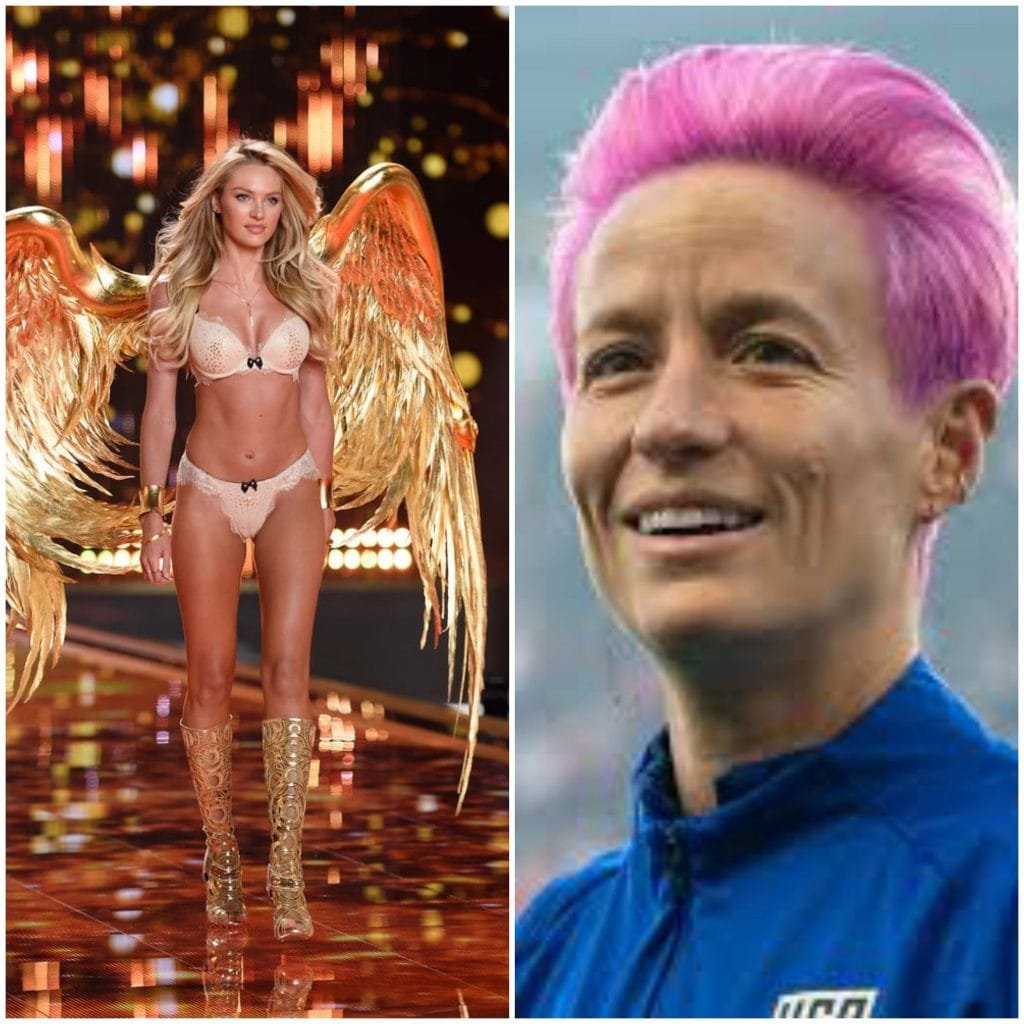 Victoria's Secret will exchange the "angels", female models that made the brand famous, parading in underwear, for social activists, in a change in the brand's concept.
Martin Waters, president of Victoria's Secret, revealed in a statement that the "incredible journey" now initiated is intended to make the "lingerie" brand the "world's leading advocate for women".
"This is a drastic turnaround for our brand, and it is a change that we embrace from within," said the brand executive.
American lingerie brand Victoria's Secret, known for selling all sorts of strappy lacy underwear often designed more for seduction than practicality, is scrapping its Angels models in a radical rethink of its commercial approach.
Instead of models like Alessandra Ambrosio, Karolina Kurkova, Gisele Bündchen e Adriana Lima the "guys" of Victoria's Secret, will now be seven figures with "success" and a "common passion for change", "real women".
The new group includes American football champion, women's equal pay advocate Megan Rapinoe, actor-businesswoman Priyanka Chopra Jonas, LGBTQ+ activist and model Valentina Sampaio, South Sudanese model and refugee Adut Akech, o British journalist and egalitarian advocate Amanda de Cadenet, Chinese-American free-skiing champion Eileen Gu, as well as model and body positivity advocate Paloma Elsesser.
On Twitter, Rapinoe said the new brand ambassadors are "icons of our time" and announced that she will work to "show ALL women their individual and collective beauty and power".
In an interview with The New York Times, she went further and described the earlier message that Victoria's Secret sent as "patriarchal and sexist", thought "from a male perspective and through what men wanted".
"It's an honor to join this group of amazing women to drive change within the Victoria's Secret brand and beyond. I've often felt on the outside looking at brands in the beauty and fashion industry, and I'm thrilled to create a space that sees the true spectrum of ALL women," Rapinoe said in a press release.
She added: "I believe in the power of authenticity and community and am excited to show what can be done through The VS Collective."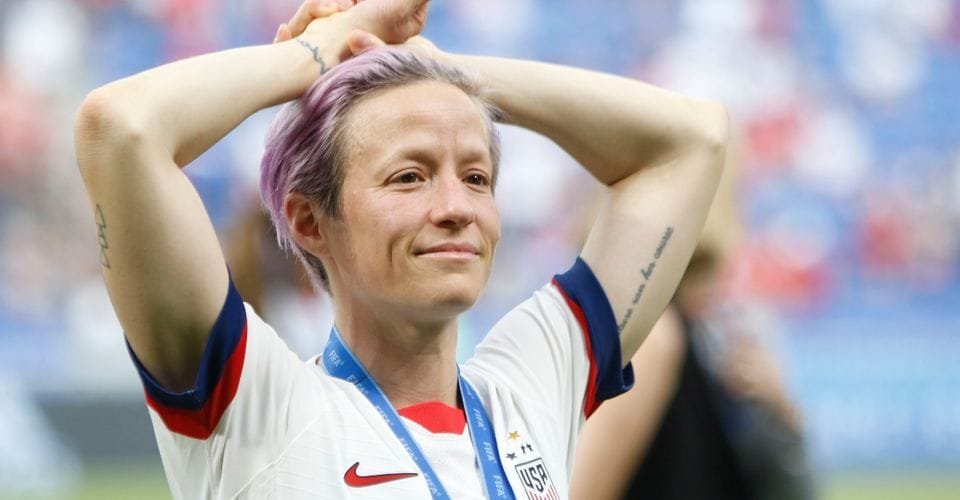 Victoria's Secret is known for a marketing portrayal of femininity, considered by many to be a perpetuation of sexist stereotypes.
Sampaio said: "Together we can raise our vibration and catalyze positive change around the world. Being a trans woman often means facing closed doors in people's hearts. As a powerful global platform, Victoria's Secret is committed to opening these doors for trans women like me, celebrating, uplifting and defending ALL women. "
One of The VS Collective's first initiatives will be a podcast in which the "founders" of the group will share their stories and experiences with journalist Amanda de Cadenet, who is also a collaborating spokesperson for the brand.
In addition, Victoria's Secret announced the launch of a Global Women's Cancer Fund, which will fund innovative research projects on treatments and cures for cancers that affect women, and will also support women scientists who "represent the diverse population for which they work" .
Last year, a report in The New York Times revealed a "misogynist" and "harassment" culture in the company, supported by a hundred models and the group "The Model Alliance", which promotes equal treatment of models in the industry of fashion.
One of the figures under scrutiny was L Brands marketing director Ed Razek, who stepped down after it was learned he refused to hire transgender models for runway shows.
Former president Les Wexner, linked to Jeffrey Epstein, a banker convicted of sex crimes, was also removed.
While so-called Angels are not part of Victoria's Secret, stores will continue to sell items such as thongs and lacy underwear, but will expand their offerings, especially with sportswear. And Victoria's Secret will soon start offering nursing bras for sale.
Chief Financial Officer Martha Pease highlighted the mission to "transform the way we connect and show to women".
She added: "This is a change for our brand and we embrace it."
These new initiatives are just the beginning. We are energized and with the humility of the work ahead. "
This rebranding did not take place in a vacuum. Victoria's Secret's share of the US women's underwear market dropped to 21% in 2020 from 32% in 2015, reported the New York Times. (The next most popular brand is Hanesbrands, which holds 16% of this market.)
The drop in sales resulted from a variety of factors. For years, competing brands that call themselves "Victoria's secret, complete with more typical female bodies and with a focus on inclusion and diversity" have become more popular.
"In the past, the Victoria brand had a single lens, which was called 'sexy'," Waters told the newspaper. This included avoiding products like maternity and post-mastectomy bras, which were considered unsexy.
Victoria's Secret, launched in 1977 as a "shop where men could be comfortable buying lingerie" with advertising aimed at straight men, was increasingly considered out of date, noted the New York Times article.
In 2019, Victoria's Secret responded to long-term criticism that it held to homogeneous standards of beauty, rejected trans women, and allegedly failed to protect models. She canceled her show and partnered with lingerie company Bluebella, vowing to "encourage self-love, self-respect and self-esteem.
About Post Author