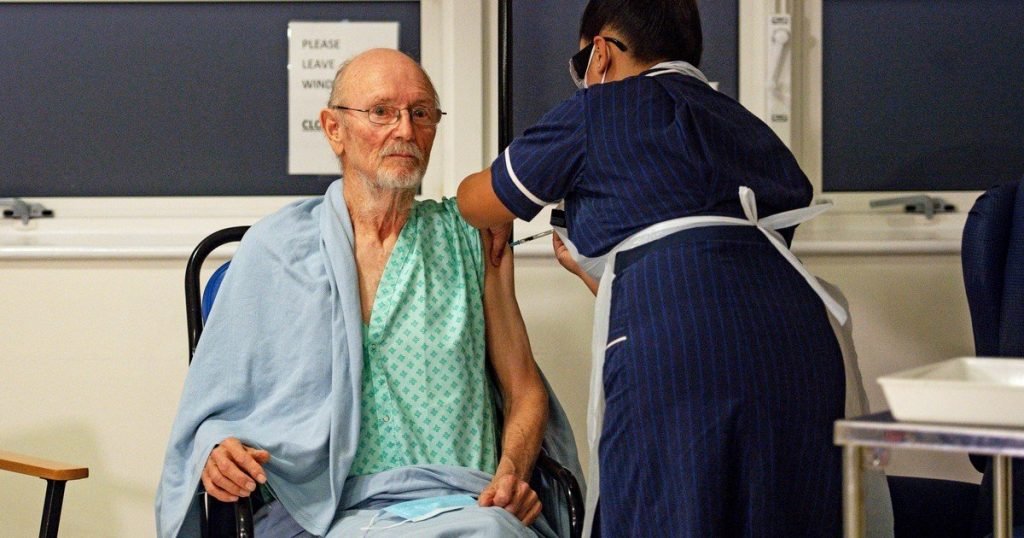 William Shakespeare, 81, who gained fame as the first British man to be vaccinated against covid-19, still in December 2020, died on Thursday (20). The cause has not yet been revealed, but it is known that the disease is not related to Coronavirus.
The Englishman received the vaccine from Pfizer-BioNTech shortly after Margareth Keenan (91), who was the first person to be vaccinated in the country.
The United Kingdom was the first western state to authorize the use of a vaccine against covid-19. Although some countries such as China and Russia already vaccinated in an experimental period.
The image of the two won the world, starting the vaccination against Covid 19.
On the day William received the first vaccine – on December 8 last year, UK Health Secretary Matt Hancock was unable to contain his tears when he heard the elderly man's words.
The moment happened live on the Good Moorning Britain program, after Shakespeare received the vaccine at the hospital: "This is going to make a big difference in our lives from now on," he said.
Homonymous with one of the greatest authors in history, and certainly one of the most relevant in England, William Shakespeare was baptized in honor of the writer, who died in 1616 on his birthday, all the more reason to have become famous by being immunized.
Jayne Innes, counselor at Coventry University Hospital, said "Bill's best honor is getting the injection."
Shakespeare leaves behind his wife and two children.
About Post Author