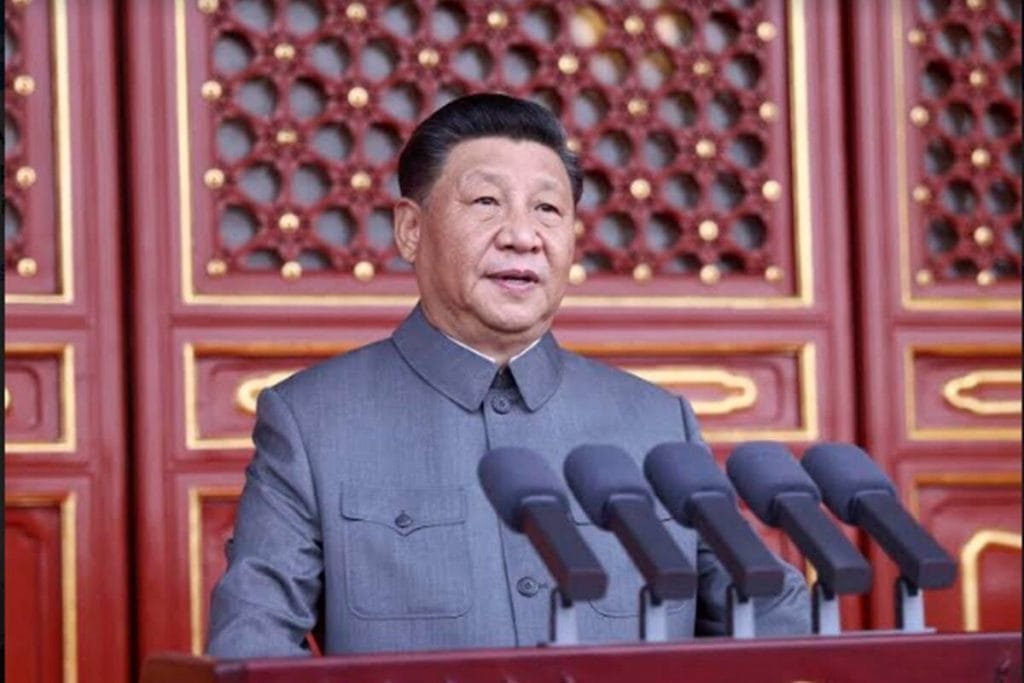 In a ceremony commemorating the 100th anniversary of the Communist Party of China, Communist Party General Secretary and President Xi Jinping called for faith in Asian Marxism and Socialism.
He appealed to members of the legend for more loyalty to the acronym. "All comrades have to take their faith in Marxism and Socialism with Chinese characteristics as the purpose of life"
He warned that foreign forces that try to harass the Asian country will be hit on the head.
"The time when the Chinese people could be trampled on, when they suffered and were oppressed is gone forever," the president of the People's Republic said in an rally on Tiananmen Square, the physical and spiritual center of the Chinese system of government.
"Whoever dares will have his head crushed against the Great Wall of steel, forged by more than 1.4 billion Chinese," said the Party leader, in a speech delivered yesterday, Wednesday 30th.
In a monologue in Tiananmen Square, Xi Jinping promised to strengthen the Chinese military.
In a speech that lasted more than an hour, preceded by a 100-gun salute, Xi also referred to Taiwan, an island that is autonomously governed but over which Beijing claims sovereignty:
"Resolving the Taiwan question and achieving the complete reunification of China is a historic mission and an unwavering commitment of the CCP."
"We must take resolute steps to completely defeat any attempt at 'Taiwan independence' and work together to create a bright future for national rejuvenation," said the Chinese President.
"The people of China are not only good at destroying the ancient world; it also creates a new world," said the Chinese leader. "Only socialism can save China."
The capital was decorated with large floral installations, national flags in front of the doors of the houses and red posters remembering the event.
The event had military parades in front of the image of the dictator Mao Tse-Tung, whose regime was responsible for the death of millions of Chinese due to the Cultural Revolution, between 1950 and 1960.
About Post Author