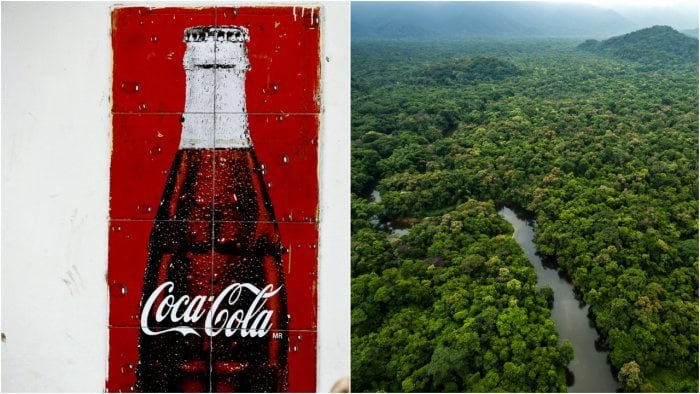 Coca-Cola Brasil signed intention to donate goods and services for environmental protection
The Minister of the Environment, Ricardo Salles, participated this Wednesday morning (4/28) in the signing of the protocol of intentions for the adoption of the Area of ​​Relevant Ecological Interest (ARIE) Javari Buriti, in the North region. The adopter responsible for the eighth adoption of the Adopt a Park program from the Ministry of the Environment (MMA) is Coca-Cola Brasil.
Located in the state of Amazonas, in the municipality of Santo Antônio do Içá, the conservation unit (UC) covers an area of ​​13,177 hectares. Donations will be R $ 658,850 thousand, following the parameters of minimum values ​​of R $ 50 or € 10 per hectare per year for the adoption of each UC. Resources are directed towards the acquisition of services and products, aiming to contribute to improvements in the infrastructure and environmental conservation of the units.
ARIE Javari Buriti is an important area for the conservation of the region's biodiversity. In the place, the Amazon biome predominates, where native species are present, such as buriti palm groves. The conservation of this vegetation also contributes to the protection of the fauna associated with it.
Coca-Cola Brasil, with its nine bottlers, operates in the segments of soft drinks, juices, dairy products, vegetable drinks, water, special waters, coconut water, sports drinks and teas, with a line of more than 200 products. The company has been in the country for 79 years and continuously invests in actions aimed at sustainability, with a focus on the management of water resources and solid waste.
About Post Author