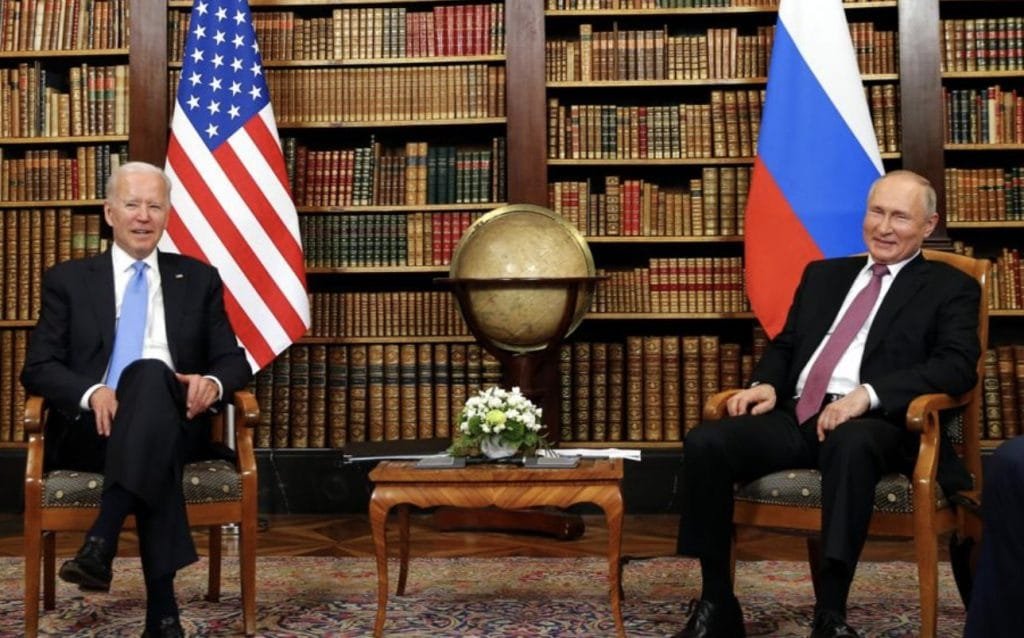 This Wednesday (16), in Geneva, Switzerland, the President of the United States, Joe Biden, met for the first time with the Russian President, Vladimir Putin.
The meeting took place after international organizations questioned Russian actions.
According to the leaders, the talks that took place at the meeting in Geneva, Switzerland, were "constructive".
Despite the declaration, the presidents avoided talking about "trust" and did not invite each other to visit each other.
After less than three hours of dialogue, they held a press conference and stated that they had talked about nuclear weapons, human rights, diplomatic crises and cybersecurity. Despite this signal for negotiations, the conversation was more pragmatic than friendly and both reaffirmed their positions.
Biden said he had discussed with Putin strategies to avoid a return to nuclearization and rejected the thesis that a new Cold War was underway. Putin, on the other hand, argued that the two countries are responsible for ensuring global nuclear strategic stability.
They also spoke about the case of Alexei Navalny, the political activist and main opponent of Putin, who has been in prison since 17 January.
Joe Biden said he has made it clear that he will continue to raise fundamental human rights issues. Putin, for his part, reaffirmed the rhetoric that Navalny knew he "would be arrested when he returned to the country and that he was nonetheless.
Another topic discussed was the return of ambassadors to the two capitals.
In March, Russian US representative Anatoly Antonov was recalled to Moscow after an interview in which Biden said he believed Putin "was a murderer."
Shortly thereafter, the American ambassador to Moscow, Jake Sullivan, left Russia, and American consular services were restricted in the country.
Vladimir Putin said that the return is certain, but he has not given a certain date yet.
About cyber attacks, the American defended that systems related to infrastructure have to be respected and should "be off limits" of the invasion attempts. The US accuses unidentified Russian hackers of a series of cyber attacks on the country. Putin, however, defended himself and said that many of the cyber attacks aimed at Russia came from the US and Canada.
Biden also warned that cyber attacks against critical infrastructure and democracy "will not be tolerated" and the US government will respond accordingly if targeted.
About Post Author