Britney Spears is uncomfortable with documentaries about her life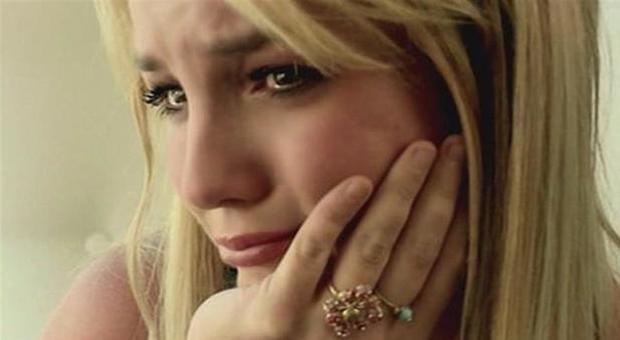 Britney Spears is tired of all the documentaries made about her life, especially when it comes to her court-ordered custody.
Shortly after The New York Times published "Framing Britney Spears", the singer said that although she didn't see it, she cried for two weeks after the release. Now the BBC has released its own documentary entitled 'The Battle for Britney
The singer posted a long message to her more than 29 million followers on Instagram on Monday night, writing in part: "So many documentaries about me this year with other people's opinions about my life… These documentaries are so hypocritical… they criticize the media and then do the same? ".
Spears continued: "I don't know everyone, but I'm excited to remind everyone that, although I have had some very difficult times in my life … I have had many more, which were incredible, although unfortunately my friends, I think the world is always more interested in the negative.
Why highlight the worst and most traumatic moments of my entire life? "she asks. It is her war against her father's legal guardianship for thirteen years that has drawn attention as the lawsuit continues its fight in the courts.
Britney Spears' message was blunt about the many programs that in the past few months have been dedicated to her life. Since Framing Britney Spears, who emphasized her struggle to break free from her parents' tutelage and the influence that the way she was informed about her had on her career, other reports have been published that the artist criticized
This is not the first time Spears has talked about a renewed interest in her life after a legal battle between her and her father, Jamie Spears, over his $ 60 million equity.
More and more details of this battle are becoming known, thanks precisely to these reports, which brought to light the documents with which Jamie Spears initially obtained the legal guardianship of his daughter. On the BBC program The Battle for Britney, journalist Mobeen Azhar cited Jamie's initial lawsuit in 2008, in which he claimed that the performer suffered from dementia. "There are only two options with this. Britney may have dementia. Now, I am not a doctor, but if that is the case, then the world is not aware of it. But the other option is actually more sinister, "said the journalist, pointing to the possibility that her father had lied. After these evaluations, the artist's followers came to her defense claiming that, if this illness were true, she should not have taken the stage.
The situation remains complicated for the singer who, however, will be heard more than ever at the next appointment before the judge. On June 23, it will be the first time that he has declared and expounded his point of view on the situation she has lived in for more than a decade, although the issues he will address remain a mystery. It is hoped to explain why she wants to regain control of her life, a statement that her followers also make, who support her unconditionally in a public way. Since 2008 Britney Spears has been in the legal custody of her father, Jamie Spears, but in 2019 and after several health problems with her father, Jamie Spears was on temporary leave and her guardianship passed to lawyer Jodi Montgomery. When her father recovered, he went back to running his daughter's day-to-day affairs, but Britney asked that he be replaced by the lawyer who had been taking on this role in her absence, something that at the moment was not granted.
About Post Author