Chelsea wins Champions League final at Dragão and is the new European champion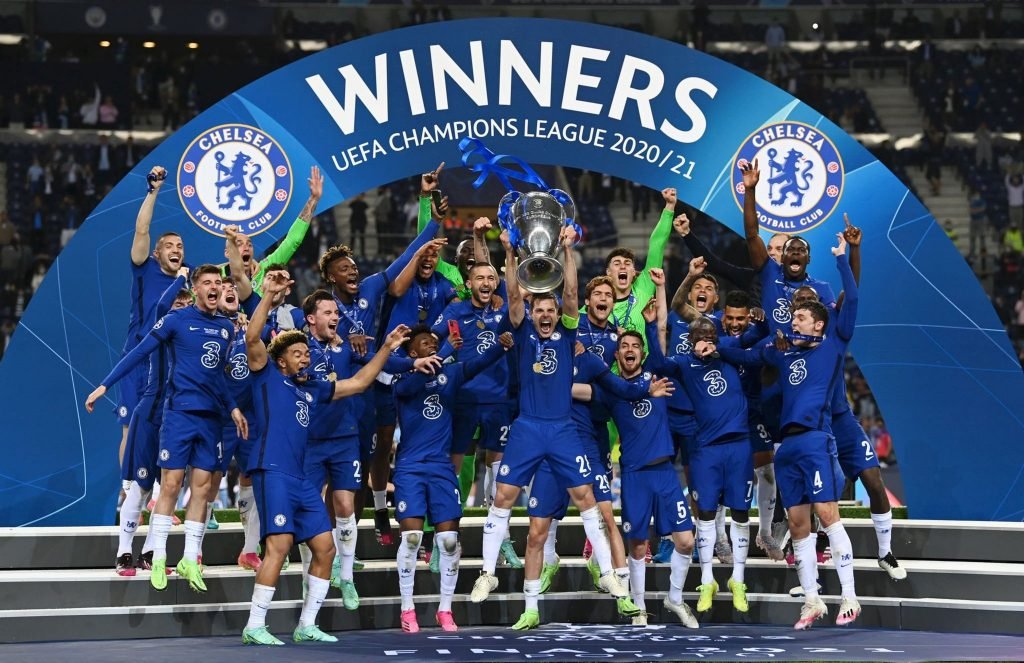 Chelsea are the new European champions, after beating Manchester City in the Estádio do Dragão in Portugal in the Champions League final.
It was a duel of giants.
They provided an excellent game of football, with Londoners taking the best (1-0) and having the right to take the Champions League cup to London.
High level finish.
In the first half, Chelsea lost Thiago Silva, who was injured.
 But he had a chance to resolve the final in 45 minutes.  With 47% possession, five submissions, two on target.  Werner wasted two chances, one sticking inside the area.  But attracting the mark of Dias and leaving Havertz free to receive a long pass from Mason Mount and score the title goal in a play built since goalkeeper Mendy.
Guardiola once again proves that he is an essentially leagues coach, by points.
Always changing the team and taking the naturalness, precisely in a decision that already affects the emotional.
He gave up on a more fixed steering wheel, stepping back Gundogan and opting for Sterling on the left.
 In the second half, Manchester City struggled to maintain possession of the ball and, despite struggling to find spaces, managed to press.
Well positioned in defense, the London team prevented the opponent's moves from evolving. On the other hand, he struggled to fit in the expected counterattacks to try to kill the game.
When the counterattack fell in the 27th minute, Chelsea almost expanded. In the move, Pulisic received a beautiful pass from Harvetz and finished off. Another chance was missed by Jorginho, at 36.
"Blues" appealing to the boom, with Kovacic in place of Mount and Pulisic, who replaced Werner and missed the great opportunity of the second stage.
There were eight submissions in total, one more than the rival. With only 42% of ownership.
About Post Author