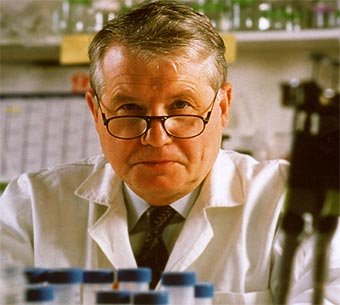 The French virologist and Nobel Prize winner, Luc Montagnier, during an interview released last Tuesday (18), pointed out that the mass vaccination against Covid-19 during the pandemic was "unthinkable", and still a historical error that is "Creating the variants", in addition to raising the mortality rate from the disease.
"It's a huge mistake, isn't it? A scientific error and also a medical error. It is an unacceptable mistake, "said Montagnier, in an interview translated and published by the RAIR Foundation USA. "The history books will show this, because it is vaccination that is creating the variants", pointed out the virologist.
Many epidemiologists are aware of this and are "silent" about the problem known as "antibody-dependent increase," said Montagnier. "It is the antibodies produced by the virus that allow an infection to become stronger," said the researcher in an interview with Pierre Barnérias of Hold-Up Media, earlier this month.
While virus variants can occur normally, Montagnier says that vaccination is speeding up the process. "What does the virus do? Does he die or find another solution? The new variants are created by "antibody-mediated selection" due to vaccination ".
The new variants, says the scientist, are the result and product of vaccination. We see the same pattern in each country: in each region, deaths accompany vaccination. Recently published on YouTube, a video with data from the Institute for Health Metrics and Evaluation at the University of Washington illustrates the increase in the number of deaths in countries around the globe, after vaccinations against covid-19.
Montagnier also points out data from WHO (World Health Organization) that show the relationship between the introduction of vaccination in January and new contagious infections "exploding" with death, "especially among younger people".
Virologist and vaccine specialist Dr. Geert Vanden Bossche, in an open letter sent to WHO in early March this year, had also warned of the danger of mass vaccination in this period of the pandemic, which could cause "highly infectious variants" .
"Due to human intervention, the course of this pandemic has been totally disrupted since the beginning. Widespread and rigorous infection prevention measures, combined with mass vaccination campaigns using inappropriate vaccines, will undoubtedly lead to a situation in which the pandemic is becoming increasingly 'out of control', "said Dr. Geert.
"If we humans are committed to perpetuating our species, we have no choice but to eradicate these highly infectious viral variants. This, in fact, will require major vaccination campaigns. However, vaccines based on NK cells will mainly allow our natural immunity to be better prepared (memory) and induce collective immunity (which is the exact opposite of what today's Covid-19 vaccines do, as they increasingly transform receptors vaccine in asymptomatic carriers who are spreading viruses) ", concluded Dr Geert.
About Post Author