Novak Djokovic is refused entry to Australia due to vaccine exemption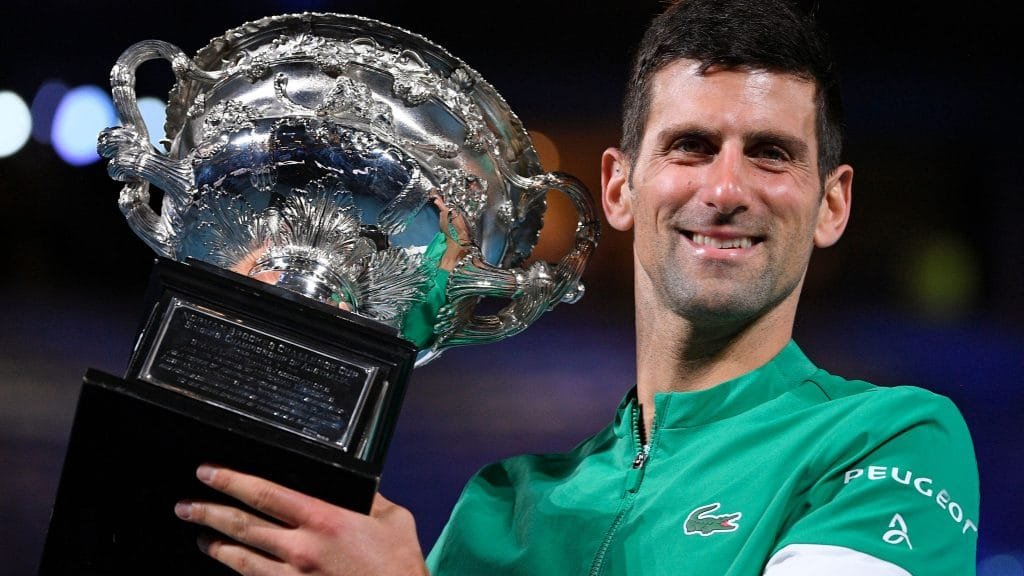 Novak Djokovic is fighting a legal fight to avoid deportation from Australia.
The world's 1 tennis player's visa to enter the country was officially rejected on Wednesday and he was due to leave the country on Thursday night.
Djokovic arrived in Melbourne on Wednesday after obtaining a medical waiver for the COVID-19 vaccine mandate from the Australian Open.
But, according to Melbourne's The Age newspaper, the star was stopped at border control over a visa mess. The Australian Border Force said Djokovic's team had applied for a type of visa that does not apply to people who have received medical exemption from COVID vaccines.
The Age, quoting a federal government source, said there were also questions about whether Djokovic found enough evidence to support his exemption anyway. He tried to claim that a recent infection with COVID justified his exemption, but it was unclear whether that was enough to circumvent federal rules, the media reported.
A few hours before his arrival in Australia, the federal government asked for help in amending his visa, but the Victoria state government refused.
"The federal government has asked if we will support Novak Djokovic's visa application to enter Australia," wrote Jaala Pulford, Victoria's sports minister, on Twitter.
"We will not provide Novak Djokovic with individual support in applying for a visa to participate in the 2022 Australian Open grand slam. We have always been clear on two points: visa approvals are a matter for the federal government and medical waivers are a matter for doctors. "
"Non-citizens who do not hold a valid visa at entry or who have had their visas canceled will be detained and removed from Australia," the agency said in a statement.
Djokovic's lawyers plan to appeal the decision, reported The Age, citing two sources.
Djokovic's father, Srdjan, told the Serbian media:
"Tonight they can throw him in a dungeon, tomorrow they can form him into chains. The truth is, he is like water and water makes its own way. Novak is the Spartacus of the new world who will not tolerate injustice, colonialism and hypocrisy. "
Srdjan accused the Australian government of "holding my son captive" and threatened to "meet in the street" if the government did not "let go in half an hour".
Novak Djokovic left Melbourne airport on Thursday morning, The Age reported, and is holed up at the Park Hotel in Carlton while his lawyers work on his behalf in the Federal Circuit Court.
Stephen Parnis, former vice president of the Australian Medical Association, wrote on Twitter:
"I don't care how good a tennis player he is. If he refuses to be vaccinated, he should not be allowed… If this exemption is true, it sends a dire message to millions seeking to reduce [COVID] the risk to themselves and others. "
Tennis Australia has refused to reveal why Djokovic has normalized a medical exemption when many other players have not. Speaking on Wednesday, the group's chief executive, Craig Tiley, urged the tennis star to tell the public why he's officially granted a waiver to help cool the situation.
"Some of you will be upset that Novak has come because of his statements over the past two years around the vaccination," he said, referring to Djokovic's repeated anti-vaccination statements. "However, ultimately, it's up to him to discuss his status with the public if you decide to do so, and why he confesses to an exemption."
Prime Minister Scott Morrison intervened on Wednesday to warn Djokovic that while Tennis Australia could have approved his exemption, it was still a government decision to allow him into the country.
Serbian President Aleksandar Vucic said Djokovic was the victim of "political harassment" by Australian Prime Minister Scott Morrison and others in the country's government, and asked him to retire from the "awful hotel" where he is being held. Other previous occupants of the facility in Melbourne's suburb of Carlton have complained of larvae and fungus within the meals served there.
Djokovic's father, Srdjan, said in an interview broadcast by Sky News that his son was being unfairly singled out. "Novak and his team differed the same documents as 25 other tennis players (who received exemption) and there was no problem, just Novak," Srdjan Djokovic said.
"This is not a battle for Serbia and Novak. This is a battle for 7 billion people.
They want to subdue us, they want us all on our knees. It won't fly. "
"They wanted to humiliate him. They may have said "don't come Novak" and that would have been fine. But no, they wanted to humiliate him and they still keep him in prison. "He's not in detention, he's in prison. They took all his things, even his wallet, choose him only with his cell phone and without any change of clothes, no place even to wash his face.
Our pride is a prisoner of these idiots, shame on them, the free world together with Serbia must rise. This is not a battle for Serbia and Novak, it is a battle for billions of people, for freedom of speech, for freedom of thought, for freedom of behavior. "
Novak broke no laws, just like seven billion people broke no laws, they want to dominate us and they want to see us all come to our knees. "
About Post Author