The Doctor Who Discovered The Omicron Variant Says It Is "Mild" And Has Not Caused An Increase In Hospitalisations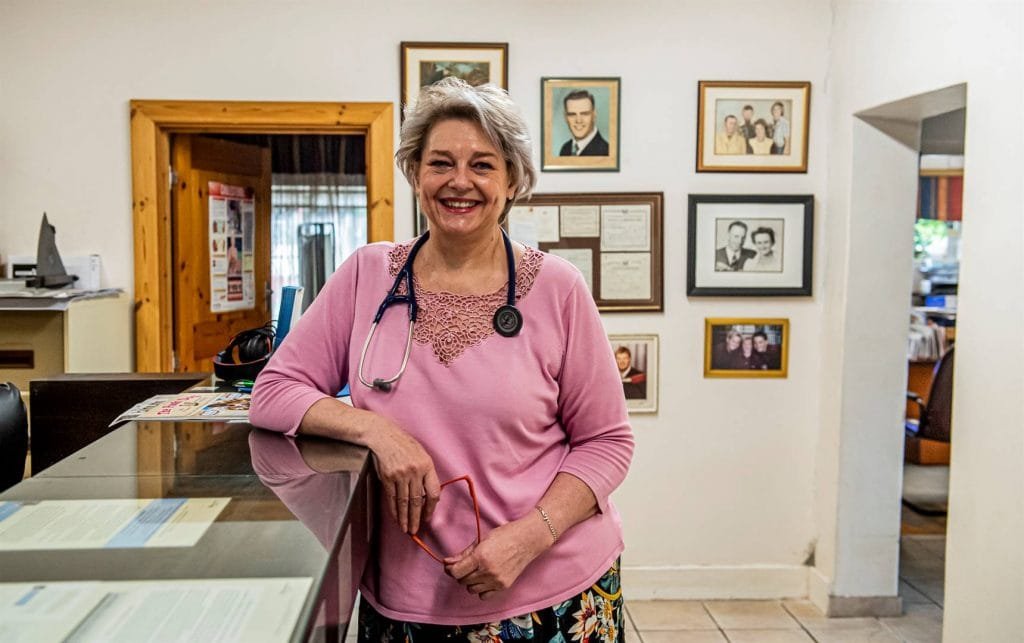 Contrary to global alarmism about the omicron variant of COVID-19, the doctor who discovered it for the first time said the strain is "mild" and has not caused an increase in hospitalizations.
According to Reuters, "the Omicron variant" was detected and announced by the National Institute of Communicable Diseases of South Africa (NICD) on November 25 from samples taken from a laboratory November 14-16."
Coetzee told Reuters that at one of the "largest hospitals" in his "area" and South African country, there is only one patient who is COVID-positive on ventilation and there has been no confirmation, as of Sunday, that Omicron is the cause.
Governments around the world are imposing new travel bans and other virus restrictions in response to claims that the new strain is more transmissible and could be more deadly than delta.
However, those with more field experience in South Africa are all saying otherwise.
Barry Schoub, chair of the Ministerial Advisory Committee on Vaccines, told Sky News that the panic has been misplaced.
  "The cases that have occurred so far have all been mild cases, mild to moderate cases, and that's a good sign," Schoub said.
Again contradicting claims that the new strain is likely more dangerous than the delta, Schoub also pointed out that the omicron variant has a large number of mutations and therefore makes it less "suitable" than the dominant delta strain.
"At the same time, it could be said that although Omicron may soon become the dominant strain due to its higher R-nothingness (or rate of transmission), this can be a blessing in disguise as it pushes out what is. much more dangerous (and more stable) delta deformation," notes Zero Hedge.
Angelique Coetzee, president of the South African Medical Association, echoed Schoub's sentiments, noting that patients infected with omicron had "symptoms (which) were so different and so mild from those I've treated before."
  Coetzee said she did not observe any "prominent symptoms" and that the variant does not appear to be putting pressure on hospitals.
  "What we're seeing clinically in South Africa and remember, I'm at the epicenter, this is where I'm practicing, it's extremely light," she emphasized.
Responding "definitely" when asked whether authorities were needlessly panicking, Coetzee tried to allay the spread of alarmist fear.
"We don't admit anyone" to the hospital with the new variant, she said. "I spoke with other colleagues of mine, and it's the same situation.
"The hype," says Coetzee, "which has been created currently in the media and across the world does not correlate with the clinical picture. And it doesn't just guarantee to insulate us from any travel and banish South Africa as if we're the villains everywhere. the process – it shouldn't be like that."
Coetzee, who is also on the Ministerial Advisory Committee on Vaccines, says: "looking at the mildness of the symptoms we are seeing today, there is no reason to panic as we don't see critically ill patients."
"I've also checked with the hospital, some of the hospitals in my area and one of the larger hospitals, they only have one patient that's COVID positive on a ventilator, and they don't even know if it's COVID – you know it's Delta – or if it's related to Omicron. "
Reports of the new variant resulted in several European countries, such as the United Kingdom, banning travel to southern African countries, a ban that South Africa vehemently contested. Since Friday, the United States and some Asian countries have also banned travel from South Africa.
Health Minister, Dr Joe Phaahla, has reiterated that there is no need to panic over the emergence of the new Omicron COVID-19 variant.
On Monday, Minister of Health Dr Joe Phaahla, Deputy Minister of Health Dr Sibongiseni Dhlomo and a panel of scientists briefed the media on South Africa's state of readiness to respond to the COVID-19 Omicron variant.
Phaahla was speaking during a media briefing on Monday morning.
"We want to say to all South Africans that there is absolutely no need to panic. We have been here before, this is nothing new, we are now more than-20 months experienced in terms of the COVID-19 waves. Our medical scientists are working daily to study this virus such as the transmissibility of this virus, whether there is increased reinfection, for those who have been infected before and those who are already vaccinated," says Phaahla.
About Post Author