Calling All Music Lovers! SweeTARTS® Drops SweetBEATS™ Music Mixer And Contest With Pop Legend Christina Aguilera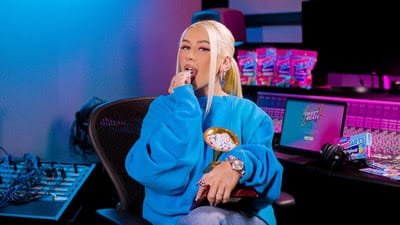 Show off your best beat for the chance to win a studio session with SweeTARTS' number one fan.
SweeTARTS®, the beloved candy brand that's known for being more than just one thing, is excited to announce its SweetBEATS online music mixer and contest! Through a world of fresh sounds distilled from the unique properties of SweeTARTS' delicious portfolio, candy-lovers and music fans alike can now combine rhythm and melody to craft a beat as unique as themselves. And looks like it's your lucky summer, Xtina stans because a pop icon is also known for being more than one thing, legendary hit-maker Christina Aguilera, will help bring the whole thing to life.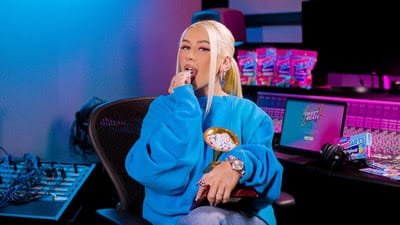 The iconic musician, designer, and mom will hand-select the winning beat after listening to the contest's Top 20 entries, all chosen by fans online.
"SweeTARTS is a brand that embraces unique combinations and duality – our candies are long and short, soft and chewy and sweet and tart," said Jenny Brownson, Brand Manager, SweeTARTS. "Our fans pride themselves in their fearless and dynamic tastes and influences to let their individuality shine for the world. And with SweetBEATS, we're letting them create a multi-dimensional sound that is truly their own. We're thrilled to work with the peerless pop icon Christina Aguilera to help those fans express their individuality and creativity through our mixer this summer."
The winner will not only get bragging rights, but Aguilera will also lend them personally, one-on-one advice to level up their beat…and even help turn it into a finished track recorded in a professional studio.
"My songs have celebrated individuality, boldness, and inclusivity since the day I first stepped foot into a recording studio," said Aguilera. "And SweeTARTS stands for those exact values. That's why I can't wait to hear what my fellow SweeTARTS fans dream up on the SweetBEATS mixer and help the winning artist make their music dream a reality."
But the summertime sweetness doesn't stop there. Nineteen runner-up beats – voted on by fans online – will each receive a prize pack to stay strapped with a summer's supply of SweeTARTS!
SweetBEATS Mixer
With the SweetBEATS music mixer, fans can mix and match their very own tunes using a world of pre-programmed melodies and rhythms – all inspired by SweeTARTS' delicious candy portfolio of Ropes, Chewy, and Originals. Ready to get mixing?
Head to: https://www.makesweetbeats.com
Pick your combination of melody and rhythm, like Vintage & Vibey or Soft & Moody.
Use the SweeTARTS candy-inspired controls to customize the beat!
Name it, save it, and share it with friends. The Top 20 beats with the most likes will be eligible for the grand prize and sent to Aguilera for her selection this August.
PRNewswire
About Post Author