Gamer And Singer Kevin Keew From Hull Appears In Times Square NY On Nasdaq's Billboard
Above appearing in the Nasdaq's billboard at Times Square in New York, Kevin's achievements include a music video recorded in São Paulo, Brazil, a song in the Portuguese language released in England, and a new music release in the USA.
The astronaut boy, as he calls himself, appeared in Times Square in New York, on the same billboard where Ariana Grande promotes her shows. Kevin has visited 7 countries so far and worked as a model for clothing brands from more than 20 countries, including John Lewis from England, and everything started on Instagram, where he has an audience of almost 1 million followers already.
Kevin visited Brazil and performed with H2M kids for a music video of Wake Up Samba recorded in the cosmopolitan São Paulo city, which contributed to an opportunity to work with the biggest pop music producer company in the country, Hitmaker Productions, with the producer Wallace Vianna, resulting in a new song entitled VIBE, available on his Spotify playlist.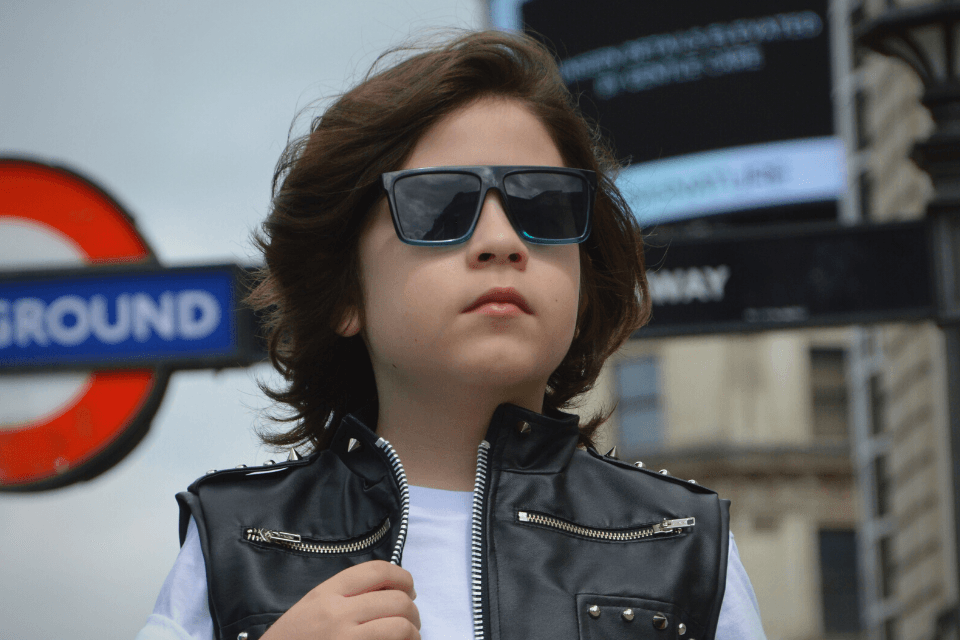 Most of Kevin's songs reflects a mix of cultures and languages, according to the singer, it's because of his Brazilian heritage, as Brazil is the country where all cultures are mixed in a very particular way, present in daily life but most of it in the music, especially the Brazilian pop songs.
Kevin named his music style Br-Pop, and guarantee this new genre – international Brazilian pop music – is very interesting, not only for listening but especially for dancing. the singer says nobody can stay quite listening to it, listeners start to shake their bodies instantly. Br-Pop is also the music genre of Kevin's next release, mixing EDM with Brazilian influence.
Kevin Keew is working on his next music video, but his new single is already on YouTube and delivered to more than 150 music stores worldwide by POPHITS.co, also all social networks as Facebook, Instagram and TikTok, to use on stories and reels.
Br-Pop is the title of Kevin's new song, mixing EDM with Forró, a very traditional Brazilian music genre that put everyone to slide their feet and dance together all night, from "Nordestina Culture", as part of Kevin's family is from the Northwest region too. The singer guarantee it's gonna be a success on TikTok as nobody can avoid dancing listening to it. This is the Brazilian influence gaining the world trough TikTok.
I would like to invite all influencers to do a dance with my song Br-Pop, and please use hashtag #SaveBoysLives.

I am working on a socio constructive project called YOUR POWER #SaveBoysLives, and this song is giving voice to 3 months old babies who are being rescued from Child Sexual Slavery.

Br-Pop is not a song, it's a movement calling for influencers to rase their voice trough their dance on TikTok, Instagram and Facebook, doing a short choreography using my song BR-Pop, and we will make sure the best ones will be promoted on the music TV channel SuperPop.TV on stream services. Please use hashtag #SaveBoysLives then I can find you.

Kevin Keew, Instagrammer, singer and gamer, author of Br-Pop.

The international singer is currently the head and voice of a socio constructive campaign entitled Your Power (Billie Eilish) #SaveBoysLives fighting against Child Sexual Slavery, spreading the word in 3 languages, 3 countries and 3 continents, approaching the UK, USA and Brazil.
Kevin has been visited by a Royal British Army soldier, John Santos, and received praise from British Police Officer Mário Santos of London during a live on his Instagram profile, both English and Portuguese speakers, as well as Kevin.
Kevin says he will not stop now and that he lives his life as a real-life game, as a real-life super-hero with many obstacles to accomplish his goals, but a very funny adventure like his preferred video games such as Fortnite, Roblox and Brawlhalla; experiences that allow him to have new achievements as his professional activities but also learning a lot.
I will be 11 years old soon and I take all my commitments as something very serious, I don't want to be a famous boy, my goal is to make a difference. That's why I make my music, I am a gamer but also fight against Child Sexual Slavery, which is the most important for me.
Kevin is from a mixed family, he has 3 nationalities, such as British, Brazilian, Portuguese and is fluent in 2 languages, English and Portuguese, and learning French at school. Some members of Kevin's family came from the Favelas in Brazil, which Kevin visited in October 2020 and used the shock of reality as his motivation to come back to the UK and work hard to help the Brazilian kids from favelas.
Kevin says his projects are the continuity of William Wilberforce's projects from 1833 (Kingston Upon Hull), who inspired him while doing his homework about social reform when he was 6 years old at Oldfleet Primary school.
This is my contribution through my voice, making boys heard in 3 languages, 3 countries, and 3 different continents simultaneously, so let it not be said that I was silent when they needed me.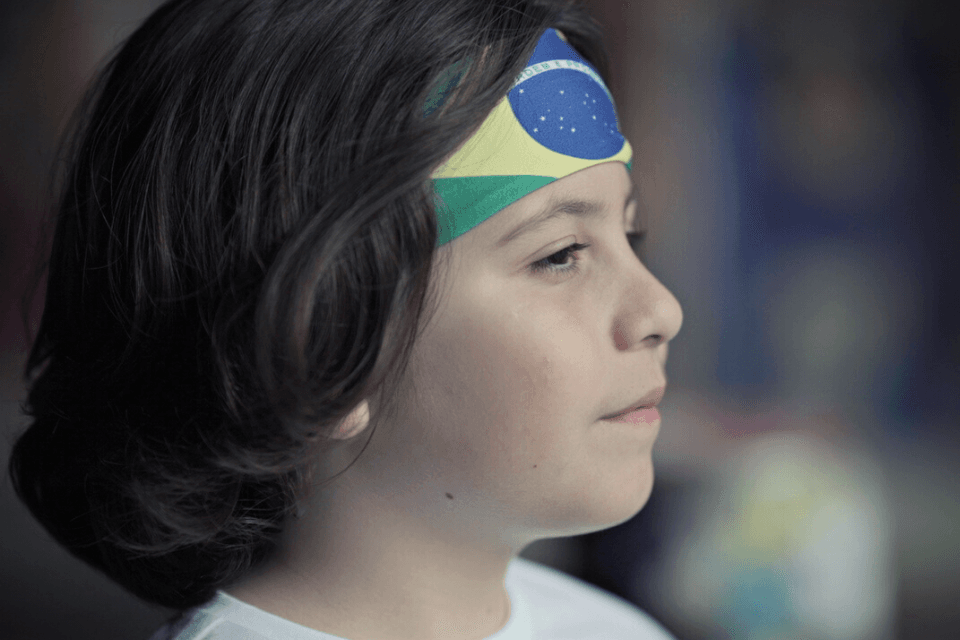 SOLDIER'S ACTIONS
In an investigation through the internet, Kevin's parents had access to videos of 3 months babies being raped, and this is not something that happens once, it is happening for years. This is a very lucrative market where the babies are made to be sold for an international scheme of Child Sexual Slavery, preferably boys – the reason for Kevin's campaign name to be #SaveBoysLives. Besides being a child, Kevin is questioning us adults: Why nothing is being done to save those boys lives?
The singer is very sure about fighting against such evil power in Brazil, but he and his family have no fear as they understand this is not an option, the victims are only babies. So Kevin and his family consider it their life purpose, giving voice to those who can't speak.
Video material like that is already in the hands of the Brazilian minister Damares Alves who is fighting like a lion to prevent those kids to be sold, and she is the Brazilian government representative who Kevin Keew would love to speak to in person if he had the opportunity.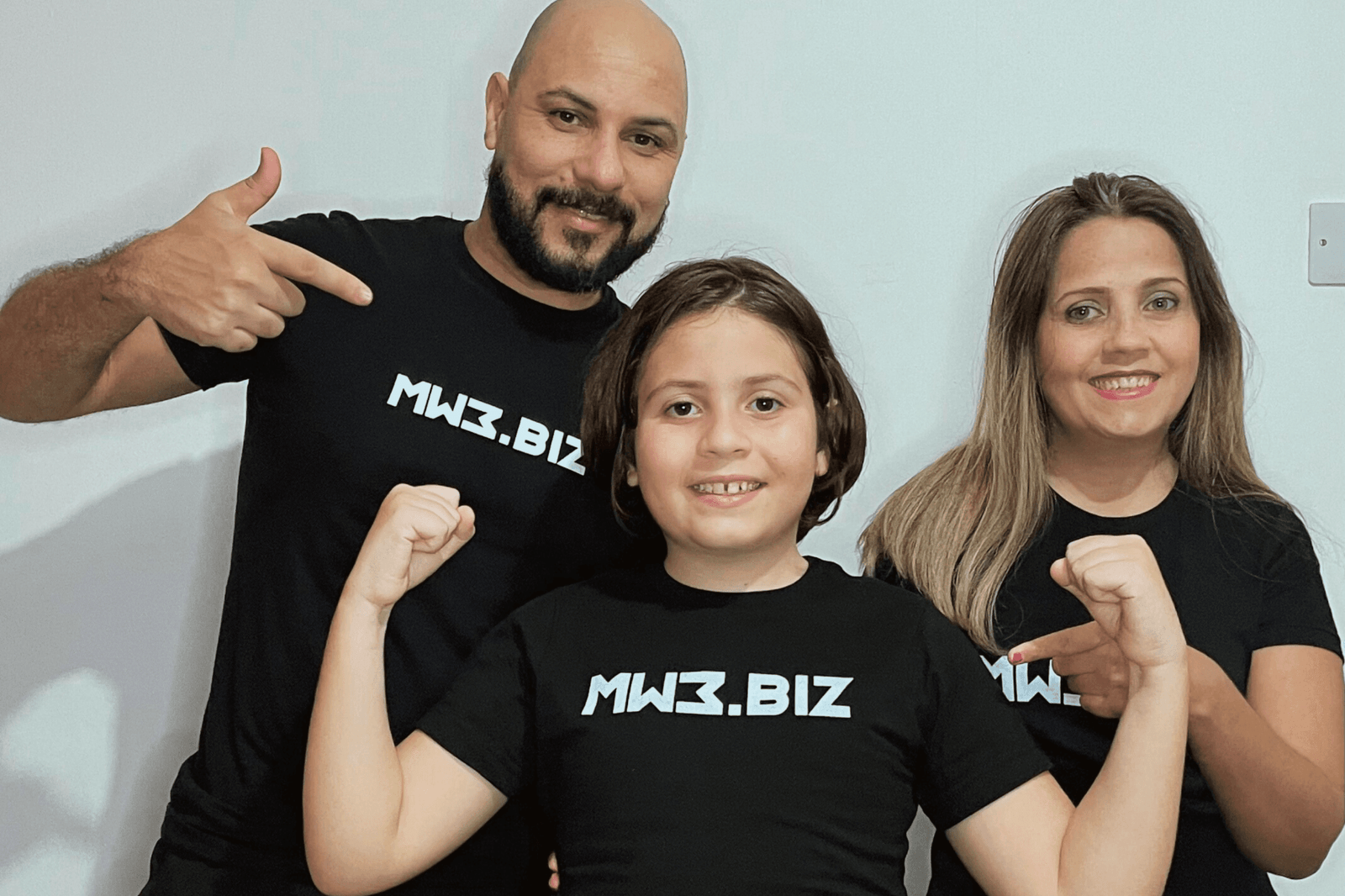 MISSION
Going deeply into the investigation, Kevin discovered that in Brazil some politicians are preventing the current president to send the police and army to the favelas, with the excuse that it's for peoples protection. But Kevin is sure that the police and army's protection is the most important for those kids, not politicians interferences.
Kevin makes some comments: "__We discovered through the internet that a politician called Luiz Edson Fachin blocked the police and army's action, making it prohibited for the officers and soldiers to enter the Brazilian Favelas without communicating with politicians in advance. What happens is that when the police force makes this kind of communication, the criminals are adverted and scape. When the police and army arrive in the favelas, the criminals simply disappeared, and the cycle of suffering of those babies never ends".
I have only one question: Why are politicians blocking the action of the police and army in the Brazilian favelas, what is their benefits with this situation? It doesn't make any sense at all while 3 months babies are being raped.
The MW3.biz family, as they call themselves, Kevin Keew, Will Lisil and Lane Sofig, approach this topic naturally as they are investigating for some time, and they inform that their family will not give up, as those kids deserve somebody to speak by them. The socio-constructive activist family have also a personal message for the readers:
"We are sure we all have a purpose in life, and it's related to being useful to others, what makes us feel part of something bigger. Alone we can't do too much but the union of our powers can build a fair society and bring a huge transformation to people's lives. It's our power, and it's our choice to use it. We normally keep waiting for Divine power to appear and bring solutions but the Divine is inside us. It is the Divine power of social justice! This is YOUR POWER #SaveBoysLives. Ask yourself why you are reading or listening to it, and remember: It's not by chance, we are the chosen ones, you are essential, we are builders, be part of it, let it flow… Keew Family"
BRAZILIAN STYLE OF ART
Kevin loves Brazil and its culture, music and idiom. During the preparation for recording the music video about his song in Portuguese, Brasileirinho, he had the idea of contacting a real Brazilian indigenous tribe from the middle of the Amazon rain forest, and he achieved that when he met Dickson Tatuyo through Instagram. Kevin received also a video of the Tatuyo tribe doing a dance in his honour, which he included at the end of his music video.
All this happening for Kevin while the world's circumstances were not very positive, but Kevin doesn't give up, and thanks to his family for the support, the TV director and producer Carlos Maia from Brazil – who came to Hull especially to meet Kevin – and also his mentor Will Lisil, CEO of the artistic business school and casting network MW3.biz which help independent artists to develop their careers by themselves and promote their art.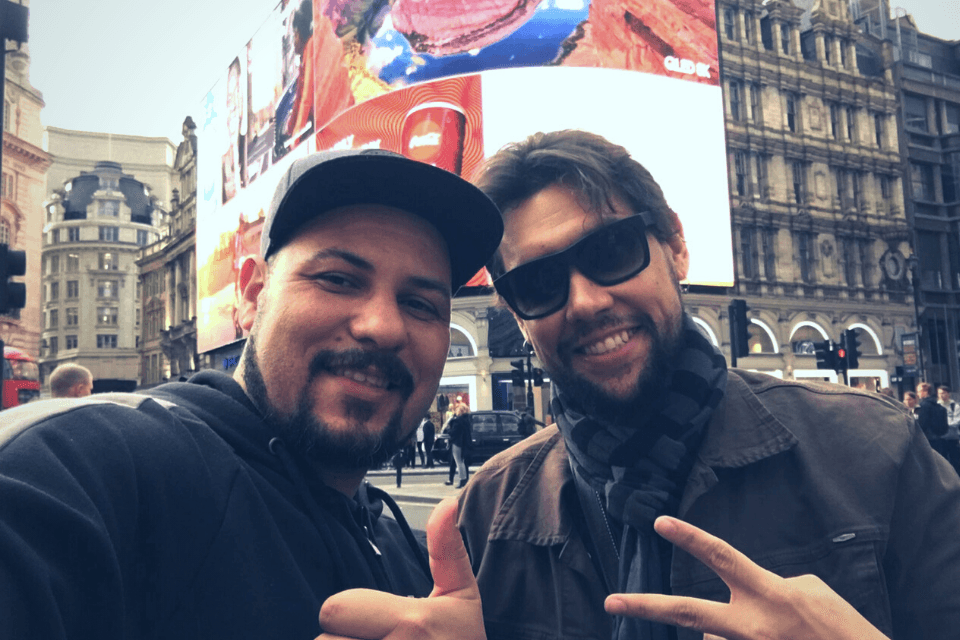 I met a lot of great people at MW3.biz as it's a professional community for independent artists, singers, dancers, influencers, bloggers and gamers. We can interact with each other and help each other, what made the difference for my career, and where I met other artists and producers from Brazil who I worked with while having my international experience. It was an amazing opportunity and I recommend it for sure.
The singer mentioned two more very important elements of this huge project, which made his dreams come true. The Pophits.co platform, which helps independent artists, offers free music distribution to over 150 music stores and social networks as TikTok and Instagram.
Also the SuperPop.TV platform, which is an independent music TV channel that distributes music videos through streaming services like Roku, Amazon Fire and Apple TV.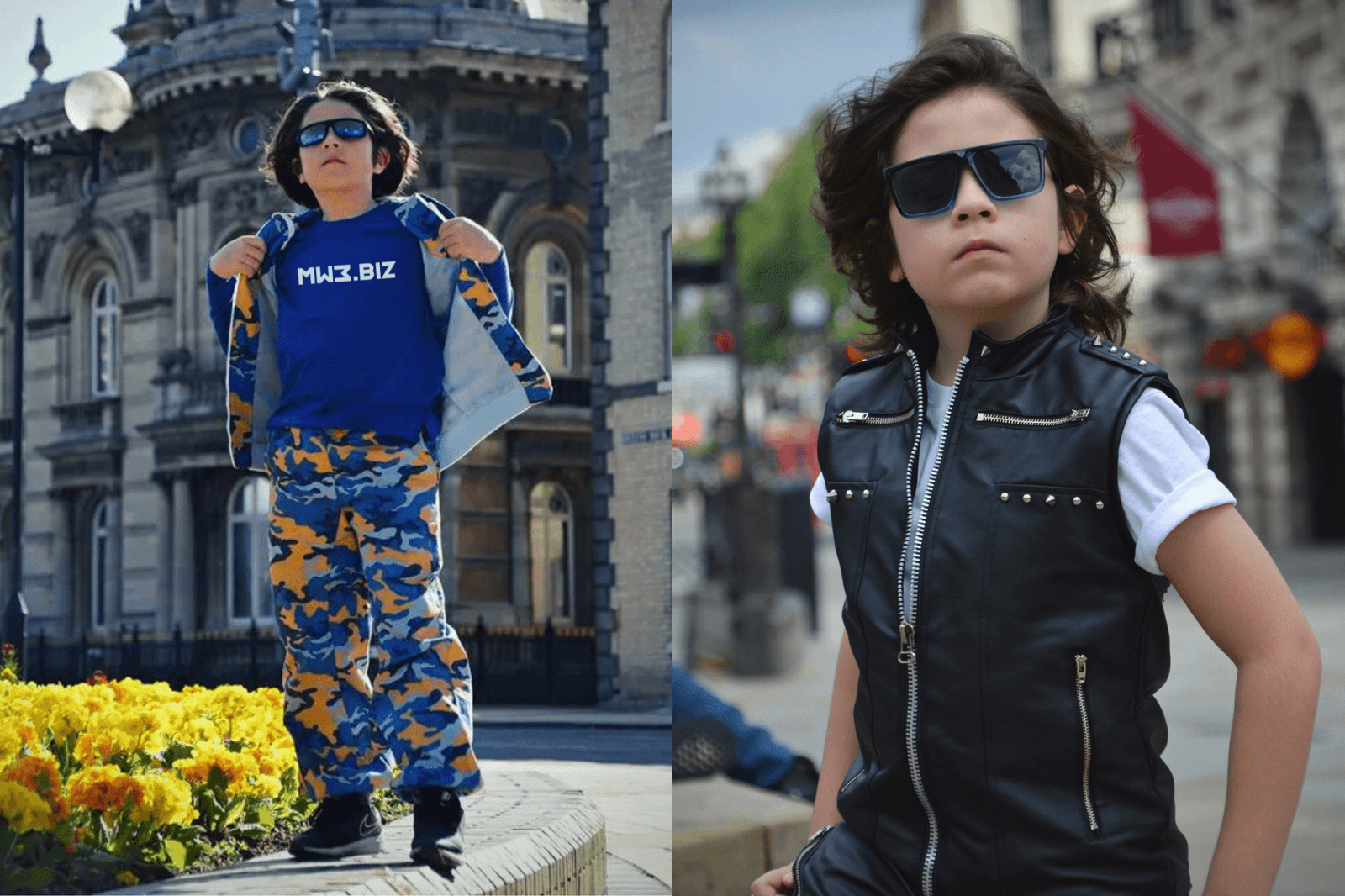 These are the tools that allowed Kevin to build an organic audience and develop his projects internationally, even being just a 10-year-old independent artist from the countryside.
Kevin informed his next step is to travel to New York and record the music video for his next release, which is a surprise coming to life soon, and guaranteed that this song specifically is gonna be a big success, not only on Spotify but also on TikTok.
Sources: Article 01, Article 02
Chance is the new song recorded by Kevin, and this is special because has a very strong meaning. It's a child telling adults a special formula for life, released on Christmas day in England.
Check out Kevin's "Br-Pop Dance Challenge" on TikTok.
About Post Author