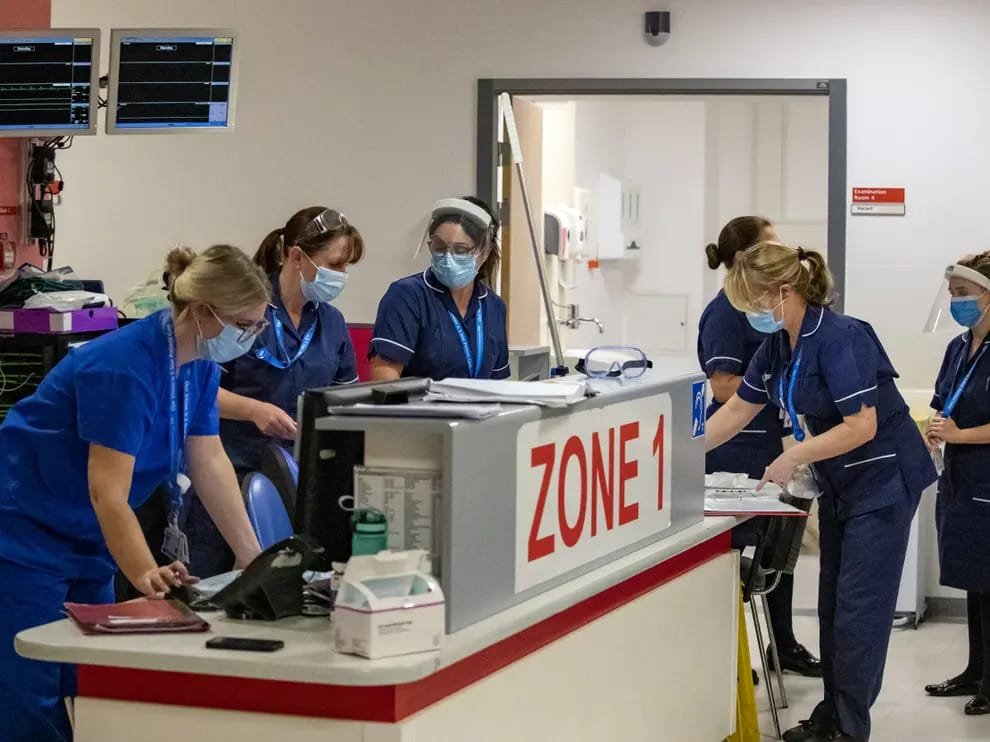 Leaked data from all NHS funds in England suggest that statistics for the virus may be exaggerating the pressures facing the health service.
This means that many patients classified as Covid patients may have been admitted with other illnesses, with the virus detected through routine testing.
The data shows that as of last Thursday, in total, 56 percent of Covid's hospitalizations fell into this category, reports The Telegraph.
According to data from more than 780 hospitalizations dated last Thursday, 44 percent involved people who tested positive in the 14 days prior to admission to the hospital.
Another 43 percent occurred two days after admission, and 13 percent were administered in the days and weeks that followed, including those likely to have contracted coronavirus in hospital.
Professor Carl Heneghan, director of the Center for Evidence-Based Medicine at the University of Oxford, said:
"This data is extremely important and must be published continuously.
"When people hear about hospitalizations from Covid, they'll assume Covid is the likely cause, but this data shows something quite different – it's that Covid was detected after tests were looking for it."
Professor Heneghan asked the Health Department to publish clearer data and added: "This needs to be fixed urgently."
He asked to specify whether Covid was the main reason people were hired so they wouldn't be misrepresented.
Some experts say this means that virus statistics may overestimate the levels of pressure exerted on the NHS.
After hearing about the leak, Commons science and technology committee chair Greg Clark said he would write to Health Secretary Sajid Javid to ask that a regular breakdown be shared with the public.
He added: "If Covid's hospitalizations are a determining factor in our concern and how quickly the restrictions must be lifted, it is important that the data is not presented in a way that could lead to the wrong conclusions."
An NHS data expert added: "People are worried and scared and don't really get the real picture – that's what I find despicable."
A health service spokesperson said: "Many patients are admitted to the hospital because of their Covid symptoms and complications, which are then confirmed with a post-admission Covid test, and for others, they may be initially pre-symptomatic or asymptomatic."
The numbers are still much lower than the peak of the second wave, when patient levels in England reached 34,336 on 18 January.
About Post Author