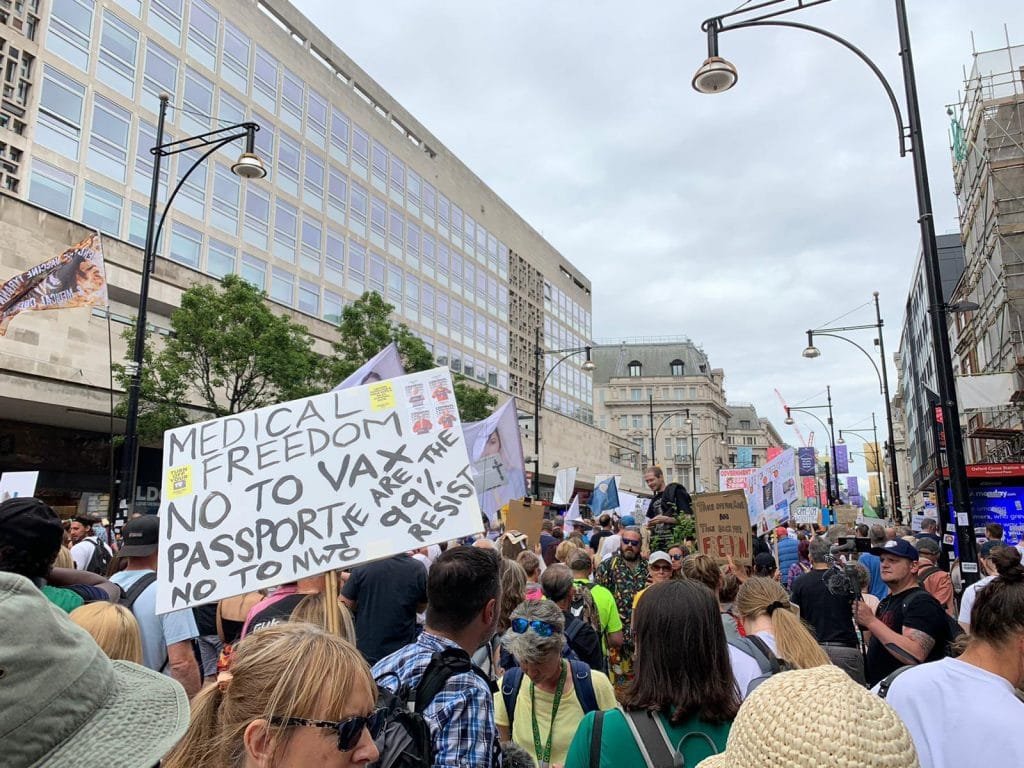 Thousands of people demonstrated in central London this Saturday (26), to protest against restrictions in the United Kingdom, after the postponement to July of the lifting of the latest sanitary measures due to the increase in contamination.
With flags and banners with the word "freedom", protesters marched from Hyde Park to Parliament.
"I'm here because I think the confinement took away our freedom and our rights," confided Iain McCausland, who hails from Devon (south). "I am very upset with the government, like everyone else here," he added.
Shirley Jones, a librarian from Crystal Palace, said: I'd rather be doing something else with my weekend but I'm going to keep coming on these protests because I don't trust what the Government is doing.
"I don't want to be forced to get a vaccine, so I don't want the Covid passport."
"No more lockdown, we want our freedom back".
No mandatory use of masks.
These are some of the screams through the streets of London.
They consider the restrictions to fight Covid-19 unnecessary and a human rights violation
They are against vaccination, use of masks and so-called health passports.
Protesters shouted "freedom" and "take off your mask" and some carried signs saying "no health passports" and "lockdown kills". Most were unmasked.
About Post Author